Sicilian Landslide Claims Three Lives [SLIDESHOW, VIDEO]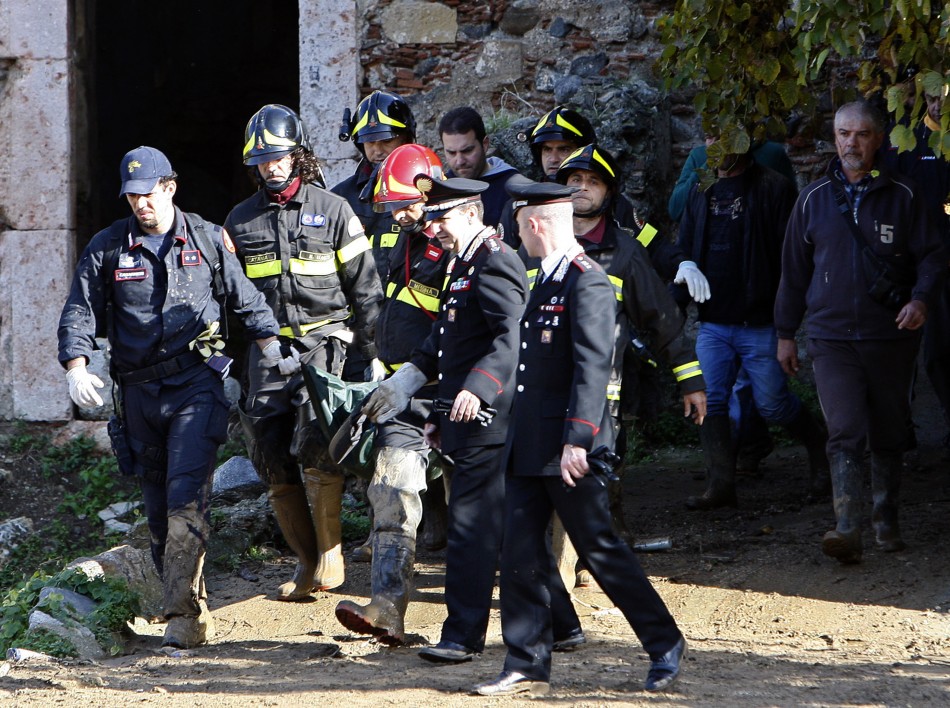 A landslide hit eastern Sicily after a heavy downpour, derailing a train and leaving three people dead.
In the town of Saponara, 25 kilometers from Messina, the bodies of a father and son were discovered, while a 24-year-old woman, who had previously been reported dead, was found alive in a building filled with mud.
The missing father and son were found by rescue workers after people had attempted to find them by digging with shovels and their bare hands.
Dramatic TV footage showed a wall of water flowing through the main street of the Sicilian town, washing cars, trees, bins and other debris into the sea.
Hundreds of rescue workers, including volunteers, have been deployed in the region.
Saponara's mayor, Nicola Venuto, said the authorities had issued extreme weather warnings and schools had been closed, with people advised to stay at home.
Giuseppe Merlino, deputy mayor of Saponara, said: "The town is on its knees. We are searching through debris and there has been a huge amount of damage."
At nearby Monforte San Giorgio, an excavator driver was seriously injured when he was engulfed by a torrent of mud while removing debris from the road.
Italian President Giorgio Napolitano called for "immediate and urgent prevention policies".
The Sicilian landslide is the third flood-related tragedy to hit Italy in less than a month, following similar catastrophes in Genoa and nearby Cinque Terre, which left 17 people dead and caused damage costing millions of euros to repair.
Dozens of people died in October 2009 from mudslides and flooding in another area near Messina.
© Copyright IBTimes 2023. All rights reserved.