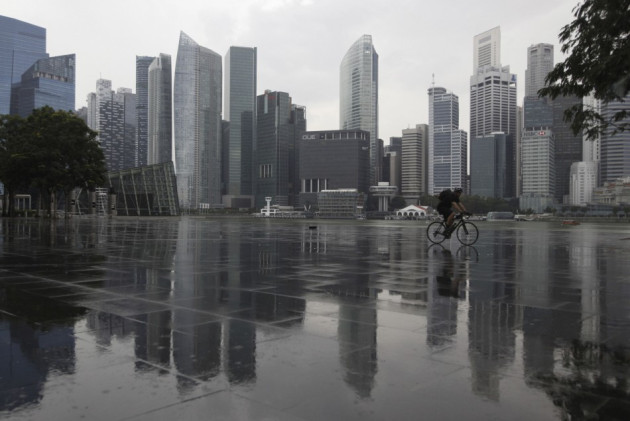 Singapore has set out tougher rules for foreigners who are planning to buy residential properties in the country in a raft of new cooling measures designed to reduce soaring property prices.
In its seventh attempt to cool the red-hot property market since late 2009, the government has increased the stamp duty of residential purchases by foreigners and firms to 15 percent from the previous 10 percent. The ruling party is trying to control the influx of foreigners, following widespread complaints from locals that overcrowding has made jobs and housing highly competitive in the island state.
In addition, the government has introduced a sellers' stamp duty of between 5 percent and 15 percent for warehouses and factories being sold within three years of purchase.
The loan-to-value limits, the amount allowed to borrow relative to the value of the properties, for buyers seeking a second mortgage will be increased. The cash down payment will be increased to 25 percent from 10 percent starting from the second loan.
"The reality we face is that interest rates are extraordinarily low, globally and in Singapore, and continue to add fuel to our property market," said Tharman Shanmugaratnam, Singapore's deputy prime minister.
In Singapore, mortgage loans are priced at as little as 1 percent per year.
Despite a weak economy on lower demand for exports from the US and Europe, property prices in the country have continued to increase due to cheap credit availability from Western firms. The large amount of capital flow from foreign countries has raised property prices in countries such as China, Hong Kong, Taiwan and Singapore, harming the affordability of residents.
Last year Singapore's residential prices rose 2.8 percent to reach a record high, a rise of four straight years, according to government data. In the fourth quarter of 2012, prices increased by 1.8 percent.
Following the announcement of the government's new cooling measures, shares of major property developers declined on the Singapore stock exchange in early trading. CapitaLand fell almost 6 percent while Keppel Land and City Developments declined 7.5 percent and 7.3 percent respectively.