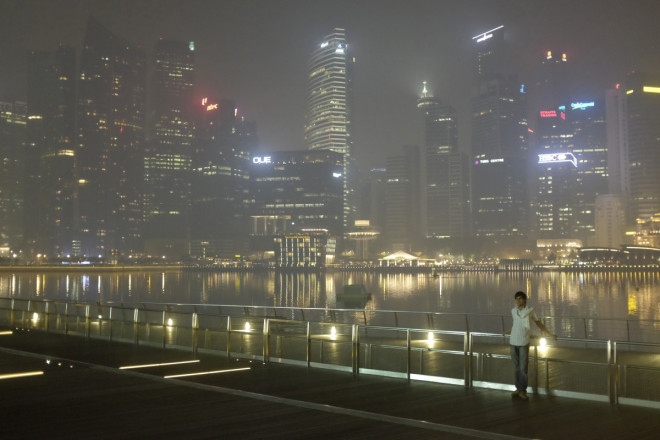 Singapore's central bank has kept its monetary policy unchanged despite a growth slowdown in the first quarter, as it expects a solid growth over the rest of the year due to recovering global demand.
The Monetary Authority of Singapore (MAS) said that it remains comfortable with its existing monetary policy stance, adding that it would maintain its policy of allowing a "modest and gradual" appreciation of the Singapore dollar.
Due to its large dependence on global trade, Singapore manages its monetary policy by controlling the exchange rate. The MAS lets the dollar appreciate or depreciate against the currencies of its main trading partners within a specific trading band.
The central bank trimmed its forecast for headline inflation in 2014 to 1.5-2.5%, down from 2-3% previously, but kept its forecast for core inflation unchanged at 2-3%.
Meanwhile, an advance estimate of first-quarter gross domestic product (GDP) showed that the economy expanded just 0.1% sequentially in the first quarter on a seasonally adjusted, annualised basis. In the fourth quarter, the economy grew at a seasonally-adjusted 6.1% pace.
Manufacturing growth slowed down to 4.5% from 10.4% in the fourth quarter and services contracted by 1.8%, while construction expanded by a strong 10.7%.
Solid Growth in 2014
Despite the weak growth, the central bank expects the economy to rebound due to the ongoing recovery in the US and Europe. The MAS noted that core inflation has increased over the last six months, and it is worried that tight labour market conditions will feed into stronger price pressures in the medium term.
"Barring a significant shock in the external environment, the Singapore economy should expand at a moderate pace over the course of the year. Wage pressures will persist and firms are likely to pass on business costs to consumer prices," the central bank said in a statement.
Monthly trade figures have shown a pick-up in exports to the European Union and emerging markets at the start of the year, but a marked fall in exports to the US. US demand is expected to recover over the coming months.
The MAS is forecasting an expansion of 2-4% in 2014.
The economy, however, is likely to face a slowdown in late 2015, given the "dangerous pace" of credit growth in recent years, according to Daniel Martin, Asia economist at Capital Economics.
"When the US Fed starts to raise rates in mid-2015, interest rates will also rise in Singapore, which could trigger an increase in credit defaults," Martin said.
Singapore's local rates tend to track the US Fed funds rate closely and they currently remain at very low levels since the onset of the global financial crisis.