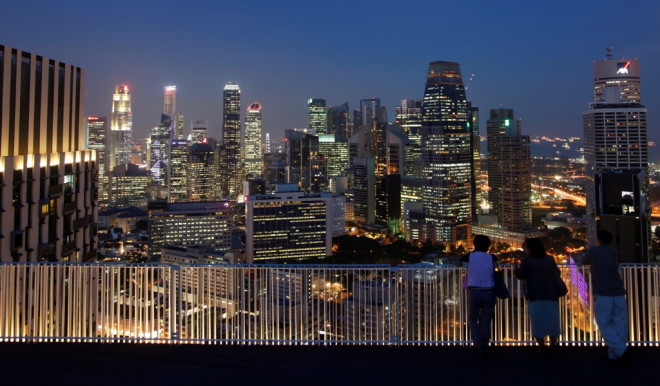 Singapore's senior executives are the highest-paid in Asia, earning between 19 and 30% more than their counterparts in Hong Kong.
According to Tower Watson's Asia Pacific unit, the pay gap between the two main financial powerhouses in Asia continues to widen as it becomes more expensive to live in Singapore.
"Singapore is going to be more expensive to live in," Sambhav Rakyan told Bloomberg.
"You need to compensate for the higher cost of living in the particular country. The implications are also in terms of the tax rate."
Singapore has one of the lowest unemployment rates in the world with jobless levels at a five-year low at 1.8% for the last quarter. Hong Kong's jobless rate is at 3.1%.
Singapore's wealthiest workers pay the top tax rate of 20% on personal income while Hong Kong's top rate stands at 15%.
However, while Singapore executives seem to take in the most cash in Asia, a Ranstad survey revealed that they are also the unhappiest workers in the region.
Last month, Ranstad said in a report that around two-thirds of Singaporean workers plan to quit their jobs over the next 12 months, while another 23 percent said they felt unmotivated as social discontent rises on the back of climbing consumer prices and competition from an influx of foreign workers.
However, in September last year Singapore's government enforced new hiring rules for larger companies [those employing more than 25 people], whereby they must advertise lower-paid positions to domestic workers for two weeks before opening up the process to overseas candidates.
The government also unveiled a $7bn spending package to counteract some of the rising costs for the society's most vulnerable people - the elderly.