Singapore's prime minister Lee Hsien Loong is facing a political crisis after being accused by his younger siblings of abusing his official powers to interfere with their late father's wishes regarding the family home.
Such is the strength of Singapore's one-party meritocracy that it is rare for anyone to publicly criticise the prime minister or any member of the ruling People's Action Party (PAP). Opposition parties that seek to challenge the government have to be very careful about the comments they make as they risk being subjected to an endless series of expensive lawsuits issued by the Singapore government.
It is even rarer for anyone to pass comment on the Lee family – the political dynasty created by Singapore's founding father Lee Kuan Yew – and their many relatives who hold top positions within the government and state-owned corporations. In the past, several Western media publications have been threatened with lawsuits and told to move their operations out of the country for offending the city-state's oligarchs.
So it came as a huge surprise to the Singaporean general public (and indeed the world) on Wednesday 14 June when the prime minister's siblings Dr Lee Wei Ling (a prominent neurologist and columnist with the Straits Times) and Lee Hsien Yang (former chief executive of Singapore Telecom and chairman of the Civil Aviation Authority of Singapore) issued a joint public statement over the internet denouncing their brother's leadership.
The siblings are accusing Lee Hsien Loong and his wife Ho Ching of seeking to "milk Lee Kuan Yew's legacy for their own political purposes" to create a continuing dynasty whereby their son will become the next prime minister. Both Lee Wei Ling and Lee Hsien Yang have said they now plan to move their families overseas.
Home is where the heart is?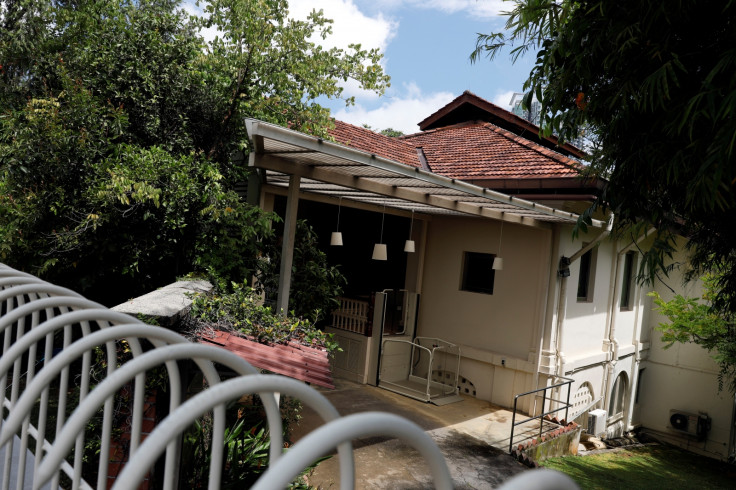 The feud centres around a century-old bungalow at 38 Oxley Road that the late Lee Kuan Yew lived in for much of his adult life. Lee Kuan Yew and his wife Kwa Geok Choo moved into the home in 1945, and it is there that their three children grew up. The house also has a historical significance because it is where the founding members of the PAP discussed setting up the political party, with the aim of seeking independence from British rule.
Lee Kuan Yew died in March 2015 aged 91. Even though he stepped down as prime minister in 1990, at the time of his death he was still 'advising' the Singapore government in the role of Minister Mentor.
PM Lee's sister Wei Ling and his brother Hsien Yang are official executors of the late Lee Kuan Yew's estate. In 2011, four years prior to his death, Lee Kuan Yew said in an interview and later told the Cabinet that he wished for his home to be demolished after he passed away. He specifically did not want his home to be turned into a museum or a secular shrine.
This same wish is listed in Lee Kuan Yew's seventh and final will, however his daughter Lee Wei Ling and second son Lee Hsien Yang claim that they have been blocked from obeying their father's wish by their brother the prime minister.
They allege that Lee Hsien Loong and his wife Ho Ching have been insistent on preserving the house, as part of an ongoing campaign to "milk Lee Kuan Yew's legacy" in order to maintain Lee Hsien Loong's political power as the prime minister.
The siblings also go on to accuse their brother of moving away from his father's values to push his personal agenda in the government, as well as scorning their sister-in-law for seeking to take a position of "first lady", which they say is inappropriate and is unprecedented in Singapore.
"Since the passing of Lee Kuan Yew, on 23 March 2015, we have felt threatened by Hsien Loong's misuse of his position and influence over the Singapore government and its agencies to drive his personal agenda. We are concerned that the system has few checks and balances to prevent the abuse of government. We feel big brother omnipresent," the siblings write in the statement, which is entitled, "What has happened to Lee Kuan Yew's values?".
"The values of Lee Kuan Yew are being eroded by his own son. Our father placed our country and his people first, not his personal popularity or private agendas. We are very sad that we have been pushed to this. We feel hugely uncomfortable and closely monitored in our own country. We do not trust Hsien Loong as a brother or as a leader. We have lost confidence in him."
Why has a row about a house become a national issue?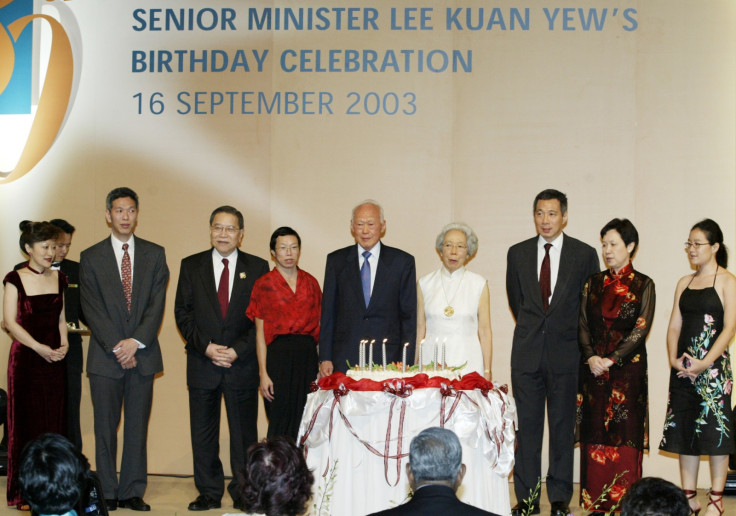 "If it were merely a family affair, we would not have taken it public. The main message is not Hsien Yang and I fearing what PM will do to us. The most important point I want to put across is if PM can misuse his official power to abuse his siblings who can fight back, what else can he do to ordinary citizens," Lee Wei Ling wrote in a public Facebook post after the statement was released.
"Hsien Loong and Ho Ching are finally showing their true colours. I think these colours show them unsuitable as PM and most certainly as PM's wife of Singapore."
The Lee siblings state in their letter that the issue over the bungalow has been dragging on for years ever since 2011, and although Lee Hsien Loong was removed as an executor of the estate in 2011, and Lee Hsien Loong sold his share of the house in 2015 so that his siblings would have "a free hand" to demolish it, in July 2016 a ministerial committee was set up to consider new options for the house.
The siblings are concerned that the prime minister's interference over the house is a sign that he and his wife do not have Singapore's best interests at heart – a startling statement that no opposition party has ever been allowed to make.
Lee Hsien Loong, who is currently abroad on holiday, posted his response initially over Facebook: "I am very disappointed that my siblings have chosen to issue a statement publicising private family matters. I am deeply saddened by the unfortunate allegations that they have made. Ho Ching and I deny these allegations, especially the absurd claim that I have political ambitions for my son.
"My siblings' statement has hurt our father's legacy. I will do my utmost to continue to do right by my parents. At the same time, I will continue serving Singaporeans honestly and to the best of my ability. In particular that means upholding meritocracy, which is a fundamental value of our society."
On 15 June, the Straits Times published a rebuttal containing a full accounting of the situation regarding the house from the prime minister's point of view. He claims to have concerns over how the final will was made.
In Singapore, it's just not done to air dirty laundry in public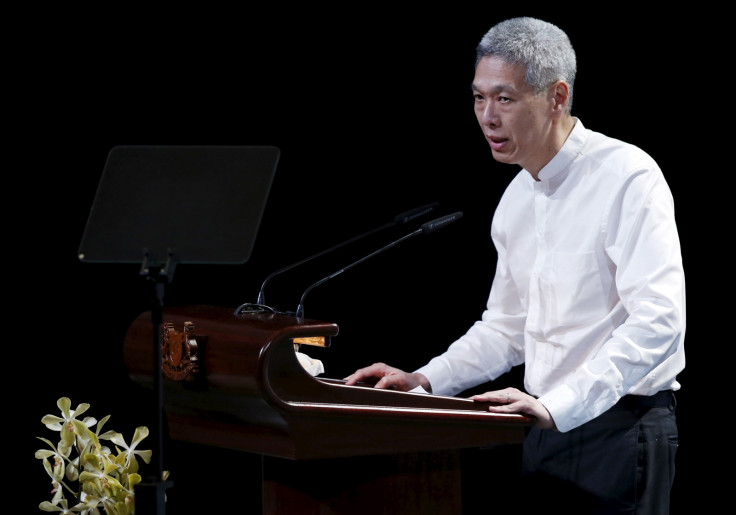 "It's awful for dirty linen to be aired so publicly, especially so because this family has such stature in Singapore's history. To think that it's Lee Kuan Yew's own brood that's potentially destroying what he has built through blood, sweat and tears," a source tells IBTimes UK under condition of anonymity, as the issue is very sensitive within the country.
"The worrying thing for Singapore is the potential destabilisation, which will damage her reputation in these economically and politically challenging times. It's the ordinary folk who will suffer ultimately as Singapore's reputation will go down the drain."
Chinese and Southeast Asian cultures place a strong importance on family values, which spreads outside the family unit into all echelons of society. Family values are at the heart of the Singapore ethos, to the extent that they are listed on a plaque in every school in the country, beneath framed photos of the Prime Minister, Senior Minister and Minister Mentor.
You respect your elders, without question, even if they are mistaken, and above all you always save face – i.e. preserve dignity in outward appearances.
Many of the older citizens believe that the nation owes everything it has to Lee Kuan Yew for his role in transforming modern Singapore from a British colony to what the prosperous commercial hub it is today.
The local media also self-regulates and aspiring journalists are taught the importance of "gate-keeping" – understanding where the line is, what you can say, and what you must never publish in order to avoid causing instability to Singapore or embarrassing the nation on the international stage.
Thus, Singapore's newspapers have framed the issue as a family feud influenced by sibling rivalry, and mostly only published Lee Hsien Loong's rebuttals.
As such, this has led to a culture whereby citizens do not freely speak about issues for fear of offending. Much is said behind closed doors or anonymously on the internet, but almost nothing is said in public, which is why Lee Wei Ling and Lee Hsien Yang's comments have come as such as shock.
Lee Hsien Yang's son Li Shengwu, who is the prime minister's nephew, has also chimed in on Facebook, saying: "In the last few years, my immediate family has become increasingly worried about the lack of checks on abuse of power. The situation is now such that my parents have made plans to relocate to another country, a painful decision that they have not made lightly."
What's the word on the street?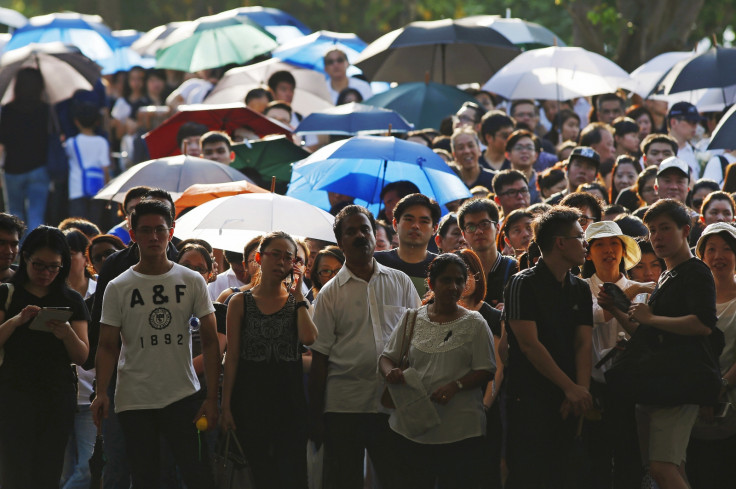 On Lee Hsien Loong's Facebook post are thousands of comments. Many are from well-wishers but there are also lots questioning what has been going on behind the scenes, and some that encourage the prime minister to obey his father's last wishes and demolish the house.
"This is not a case about demolishing the house. That is the family affair and the least of the issue. There are serious accusations which needs addressing. I hope these accusations are addressed. On another note, I personally feel that there should cap of maximum two terms for PM position. There must also be REAL check and balance," writes Ronald Koh on Lee Hsien Loong's status.
In a country where so many key political issues get swept under the carpet and ignored, could this perhaps be the start of real political change? Certainly the issue seems to be prompting some people to speak more publicly than they did in the past.
"If Lee Hsien Loong's very own siblings have lost faith in him as a leader and as a person, then that speaks volumes," another source, also speaking under anonymity, tells IBTimes UK.
"People are talking about this because it has now become a very public issue, but everyone is focused on the house and who's right and who's wrong. Most want the house demolished as according to the will. But I think that that's only a diversion. The real question is about Lee Hsien Loong's leadership and character."
The next chapter of the first family feud will open when the prime minister returns from holiday on 17 June. Some speculate that Dr Lee Wei Ling will be stopped from writing for the national broadsheet Straits Times, under the circumstances.
Typically a lawsuit would be the prime minister's next move but because the comments have come from within the Lee family, the situation will have to be handled more delicately.
"If Lee Hsien Loong sues, then he proves that what his siblings say is right – that their lives have been threatened. If he doesn't sue, then it means that his siblings were right in their statements," says the source. "Either way, he doesn't get to gain from this drama."