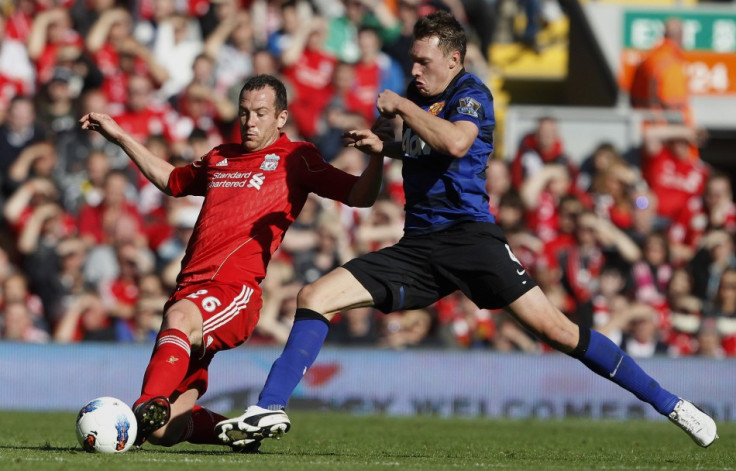 Manchester United manager Sir Alex Ferguson has endorsed Fabio Capello's recent assessment of Phil Jones by claiming the precocious young defender has the potential to be a mainstay of club and country for many years to come.
The 19-year-old has been a revelation for Manchester United this season, displaying an authority and versatility that has belied his relative inexperience.
The Manchester United youngster was heavily involved in both of England's recent friendlies, and Capello was generous in his praise of the emerging Old Trafford star in the after math of their 1-0 victory over Sweden. The Italian compared Jones to AC Milan icon Franco Baresi and Real Madrid legend Fernando Hierro.
Ferguson was seemingly in total agreement with the England manager, intimating Jones has the capacity to "play anywhere".
"We know he is 19. We know it is a big step up coming from Blackburn to Manchester United." Ferguson told FIFA.com
"But the boy has been absolutely fantastic. He can play anywhere, I am sure of that.
"He is versatile. He is two-footed. He is quick. He has good perception of the game. I am not surprised what Fabio is saying.
"He can be a really influential player for us and England over the next few years."
Jones is currently one of the most talked about footballers of his generation and in addition to be lauded for his obvious talents, some have suggested he has capacity to one day captain England; an honour the player recently suggested would be the pinnacle of his career.
"It's nice to hear people talking about me being England captain one day," Jones told Manchester United's website.
"But I need to keep my feet on the ground and firstly play well for Manchester United. If I do that, then I'll keep getting the chance to play for England.
"If I could captain England one day then I think that would be the pinnacle of my career."