Sir Bradley Wiggins confirms 'holy grail' UCI hour record attempt on 7 June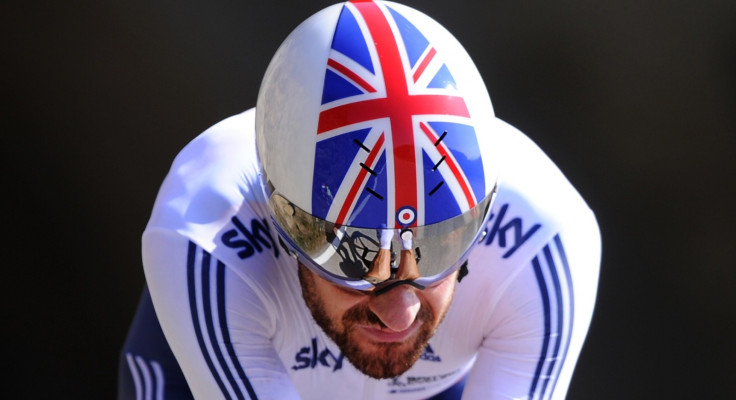 Sir Bradley Wiggins will attempt to enhance his reputation as Britain's greatest ever cyclist by taking on the UCI hour record at the Olympic velodrome in London on 7 June.
Australia's Rohan Dennis holds the current record of 52.491km set at the start of January 2015 while Englishman Alex Dowsett will try to claim the record on 2 May before Wiggins takes to the track.
The 34-year-old Wiggins, who over the weekend competed in his final race with Team Sky at the Paris-Roubaix prior to debuting with his own team at the Tour de Yorkshire in May, is among Great Britain's most successful Olympic athletes and a two-time individual pursuit gold medallist.
Despite winning seven Olympic medals, including four golds, and becoming the first British winner of the Tour de France in 2012, claiming the hour record would see Wiggins' name further etched in cycling history.
"The hour record is a holy grail for cyclists," he said. "It's been fought over tooth and nail by the greatest names in our sport for over a hundred years and it's time for me to have a crack at it."
A recent string of attempts to break the indoor record comes after the UCI altered the equipment regulations to align them with Olympic protocol and announced that Eddy Merckx's 1972 record of 49.7km was the benchmark.
German rider Jens Voigt and Austrian Matthias Brandle broke the record in successive months in 2014 before Dennis claimed the record for himself in January. Jack Bobridge and Gustav Larsson have both failed to set the benchmark in recent months.
Wiggins' challenge will come a month on from Dowsett, the Commonwealth road time trial champion, attempting to break the record in Manchester.
UCI president Brian Cookson said: "I am thrilled to see that a rider of such calibre as Bradley Wiggins – an Olympic Champion and Tour de France winner – is attracted by the prospect of entering into the legend of the iconic UCI hour record.
"This is exactly what the UCI was hoping for, when modernising the rules of the event last year, allowing the use of up-to-date pursuit bikes and equipment.
"I'm convinced that Bradley will give his very best to set a very high mark for the UCI hour record. But such performance is never achieved easily, so I'm excited to see what he can do in what is one of the toughest challenges in our sport."
© Copyright IBTimes 2023. All rights reserved.