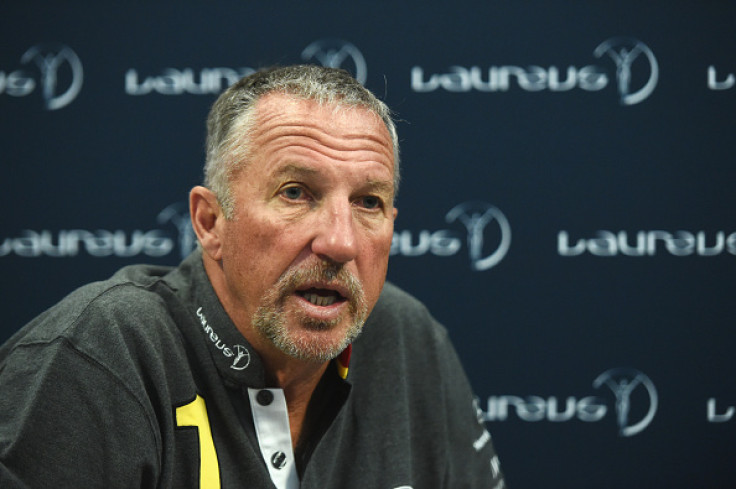 Sir Ian Botham has revealed he is undergoing preventative treatment for impotence and urged other men not to suffer in silence. The cricket legend said he had received shockwave therapy on his genitals as a measure to ensure he did not suffer erectile dysfunction in the future.
Sir Ian, 60, said the medical condition, which is thought to affect half of all men between the ages of 40-70, had become such a taboo subject it was risking people's health and relationships.
"Men don't want to confront this head-on but they must. I haven't got a problem but I don't want a problem," he told the Sun on Sunday."It's prevention rather than cure. I didn't need the treatment but I didn't want to be worrying about it in 10 years' time."
He added: "There's nothing to be embarrassed about. What's more embarrassing? This or going to a chemist and popping some pills and saying to your partner, 'I'll be with you in 20 minutes, I'm just waiting for this to work?'
"People are starting to man up. I want to give a gentle jolt in the right direction."
Erectile dysfunction – the inability to get and sustain an erection – can be caused by both physical and psychological problems, but is often due to poor blood flow to the penis. Shockwave therapy sees the patient lie down as a machine sends shockwaves to four areas of the groin which the treatment's proponents say stimulates the growth of new blood vessels.
Sir Ian, nicknamed Beefy, revealed he's had four treatment sessions across the summer: one before every England Test Match, in London, Manchester, Birmingham and then London again.
He said of the sessions: "Once the ice is broken, you just get your kecks off and get on with it. Let's put it this way, if you go to a dentist with toothache, he doesn't operate on your toe, does he?
"The machine is put on you — and it's to rejuvenate the vessels in that part of your anatomy. You don't really feel anything. It makes a noise and then you're done and dusted.
"It's 20 minutes once a week for four weeks. You're attached to a machine and you chat to your nurse and then you're gone."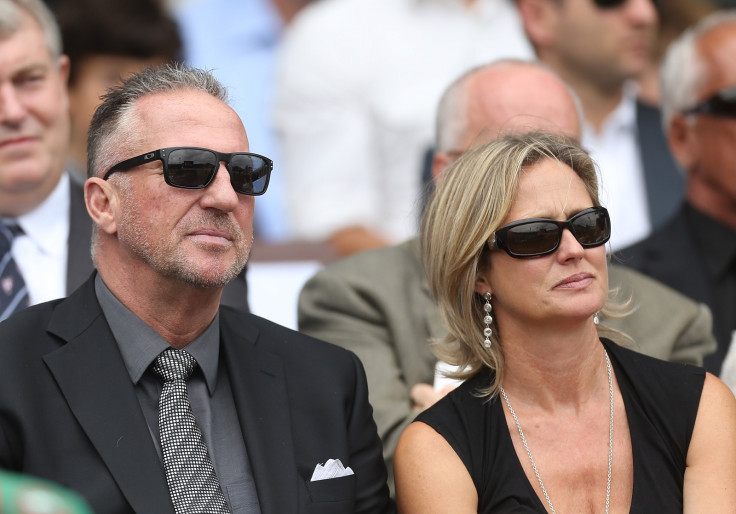 The father-of-three gained a reputation during his cricketing career for his long drinking binges and for his colourful love life.
Botham has been married to wife Kath, 61, for 40 years despite the couple almost splitting in 2001 when details of Sir Ian's two-year affair with Australian waitress Kylie Verrells were uncovered in the press. He said his "hell-raising days are gone" and said he is now much more focused on his health.
"We live in a society where people think they're invincible and they're not," he said. "I go once a year for a full medical. I have a full blood test, cancer screening and cardiology.
"The reason for that is the same reason as this. I want to be ahead of the game, not behind the game. I have never used Viagra because I have never needed to. There are side effects to popping pills.
"Obviously, being 60 is a milestone. A lot of people never thought I'd get there. My life has changed drastically. My hell-raising days are gone. The 48-hour binges are gone. I keep myself fit. It's a good thing — apart from being a shame for the wine industry."
Sir Ian, who was knighted in 2007 for his cricket achievements and charity work, said his marriage was now the "strongest in the UK" and hoped the shockwave therapy sessions would improve his sex life.
He said: "Kath has got a gold medal for 40 years of putting up with me. We are strong and happy and have a great life. We enjoy our marriage and want to keep enjoying it for many years. I hope this treatment will improve things in the bedroom department — that's the whole point of it.
"I'm trying to give myself a better life for a lot longer. The amount of marriages that fail at this stage of life because of men having a problem is huge. They are breaking down because of a lack of intimacy.
"I would say to blokes, 'Don't be shy. If you've got a problem, go and sort it out."