Sir Ivan Rogers has resigned from the British civil service just days after quitting his role as the UK's top diplomat in Brussels.
On Tuesday (3 January) Rogers resigned as the UK's ambassador to the EU urging public servants to "challenge ill-founded arguments and muddled thinking" in an explosive letter sent to UK staff working in the European Union (EU).
Now it seems that Rogers has walked away from public service altogether with the Foreign and Commonwealth Office confirming that he would not continue in any role within the civil service and will leave "with immediate effect".
Westminster said Rogers had quit as EU ambassador early, so a successor could be in place before negotiations for the UK to leave the EU start.
But his stepping-down still caused UK Prime Minister Theresa May a headache as she faces criticism for her approach to Brexit.
May plans to invoke Article 50 – which makes the start of the two years of negotiations to split from the EU – by the end of March 2017. In his astonishing resignation letter, Rogers revealed that civil servants still do not know May's Brexit priorities and that senior ministers are refusing to listen to the advice of experts.
It follows criticism from politicians claiming that May is keeping her post-Brexit plans for the UK too close to her chest, and that she has no plan at all.
Rogers' was quickly replaced as Britain's permanent representative to the EU by Sir Tim Barrow, who was appointed to replace Sir Ivan the very next day.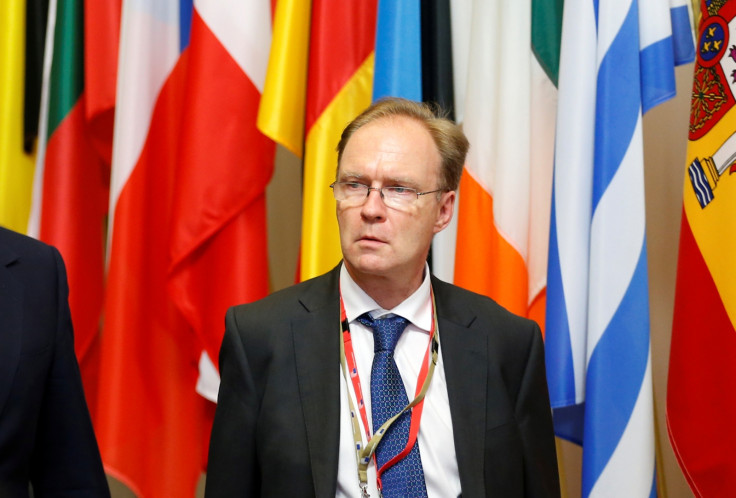 Following the appointment, Barrow said: "I am honoured to be appointed as the UK's permanent representative to the EU at this crucial time. I look forward to joining the strong leadership team at the Department for Exiting the EU and working with them and the talented staff at UKRep to ensure we get the right outcome for the United Kingdom as we leave the EU."
A Foreign Office spokesperson said: "Sir Ivan Rogers resigned as UK permanent representative to Brussels on 3 January. He did not seek any further civil service appointment and has therefore resigned from the civil service with immediate effect.
"We are grateful for Sir Ivan's work in Brussels and across a number of other senior positions in the civil service."