Sir John Hurt: Elephant Man actor diagnosed with pancreatic cancer but vows to keep working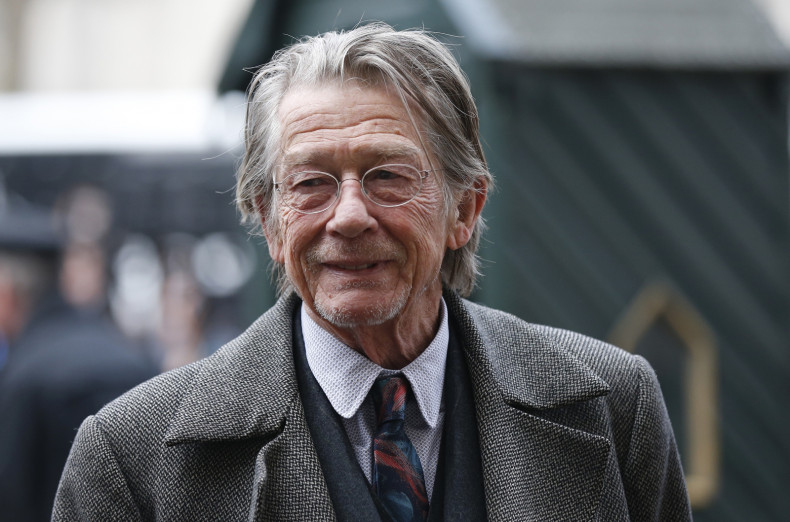 Legendary actor Sir John Hurt has been diagnosed with pancreatic cancer.
In a statement released by the Press Association, the 75-year-old Harry Potter actor revealed that the cancer has been caught at an early stage and he is receiving treatment.
The Oscar-nominee said: "I have always been open about the way in which I conduct my life and in that spirit I would like to make a statement.
"I have recently been diagnosed with early stage pancreatic cancer. I am undergoing treatment and am more than optimistic about a satisfactory outcome, as indeed is the medical team."
Alluding to his future work schedule, Hurt added: "I am continuing to focus on my professional commitments and will shortly be recording Jeffrey Bernard Is Unwell (one of life's small ironies!) for BBC Radio 4."
The British actor, whose career has spanned six decades, is best known for playing the title role in the 1980 classic movie The Elephant Man. Other appearances include Tinker Tailor Soldier Spy, V For Vendetta, The Naked Civil Servant and Alien.
Hurt also had a recurring role in the Harry Potter movies, starring in three instalments including The Philosopher's Stone.
The father-of-two has had an incredibly busy schedule in recent months, completing work on upcoming projects The Last Panthers, A.K.A Nadia and Damascus Cover.
He is believed to be currently filming a number of other productions including The Final Reel and The History Of Love.
Hurt has received two Oscar nominations throughout his career for his roles in The Elephant Man and Midnight Express. In 2014, Hurt was awarded a knighthood for services to drama.