Sir Paul McCartney has been named the UK's most successful albums artist of all time. The announcement was made by The Official Charts Company on Friday (22 July) in honour of the 60<sup>th anniversary of the publication of the first ever Albums Chart in the UK.
In recognition of his chart-topping achievement , McCartney was presented with a bespoke Official Chart Record Breaker Award on the landmark 60th anniversary of the Official Albums Chart.
"Okay, you know how it really feels? It feels unbelievable, because when you write your songs you don't count how well they're doing," a jubilant McCartney told Official Charts. "I remember when Please, Please Me went to Number 1, that was our first Number 1 record, and it's a beautiful feeling to suddenly get this [award], I mean it's amazing.
"So thank you to the people for giving it to me, I love you. And thank you to everyone who made it possible by buying the records, we love you too!" McCartney added.
The former Beatle has an unrivalled record of number one albums, racking up 22 Number 1 albums across a career spanning six decades, including his albums with The Beatles, Wings, his solo projects and his work with his late wife, Linda McCartney.
His debut Number 1 album came with The Beatles in May 1963 with Please Please Me, which is also the longest-running Number 1 debut album in chart history, staying in the charts for 30 weeks.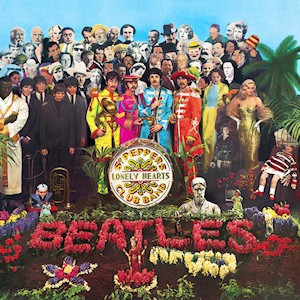 "It is a huge honour for the Official Charts to pay tribute to Paul McCartney's incredible achievements with this special award," said Martin Talbot, the chief executive of Official Charts Company.
"Over more than fifty years, Paul has been a fixture on the British and world music scene – so to recognise his contribution as part of the UK Albums Chart's 60th birthday feels absolutely appropriate," he added. "Congratulations Paul! Here's to many more Number 1 albums to come!"
The British pop icon has spent 191 weeks on the albums chart and also has the record for the most weeks spent at Number 1. The Beatles' Sgt. Pepper's Lonely Hearts Club Band, also has the accolade of being the biggest selling studio album of all time, with 5.1 million copies sold in Britain alone.
McCartney is only the second recipient of the new chart award. The Official Chart Record Breaker award was launched in February 2016, the inaugural winner was Justin Bieber, who was presented with his award by Christmas Number 1 rivals the NHS Choir after becoming the first act in history to hold positions Number 1, 2 and 3 simultaneously on the Official Singles Chart.
The Official Albums Chart represents "the most trusted and longest established measure of album popularity in Britain". McCartney is currently on the road with his One on One tour.