Paul McCartney and Ringo Starr were reunited on the red carpet this evening for the London premiere of Ron Howard's new documentary The Beatles: Eight Days A Week: The Touring Years. Featuring remastered footage from their live concerts, the documentary charts the rise of The Beatles from their early years performing in The Cavern Club in Liverpool to sell-out tours of the US.
The legendary singers, who made music history as part of the Fab Four were joined by thousands of fans in Leicester Square. Wearing a dark suit with a velvet lapel and black suede shoes, Paul, 74, arrived hand in hand with wife Nancy Shevell. The music idol stopped to sign autographs as screaming fans called out his name.
Drummer Ringo, 76, wore a smart a black suit jacket and trousers for the evening accompanied by wife Barbara Bach, to celebrate the live concert performances of the band in their heyday.
The film directed by Ron Howard has had the support of the surviving Beatles and their families as it celebrates their timeless music and their legacy. John Lennon's widow Yoko Ono and Paul McCartney's fashion designer daughter Stella McCartney also arrived at the event in support of the film.
George Harrison's widow Olivia Harrison arrived in a stunning print dress with a cream jacket draped over her shoulders.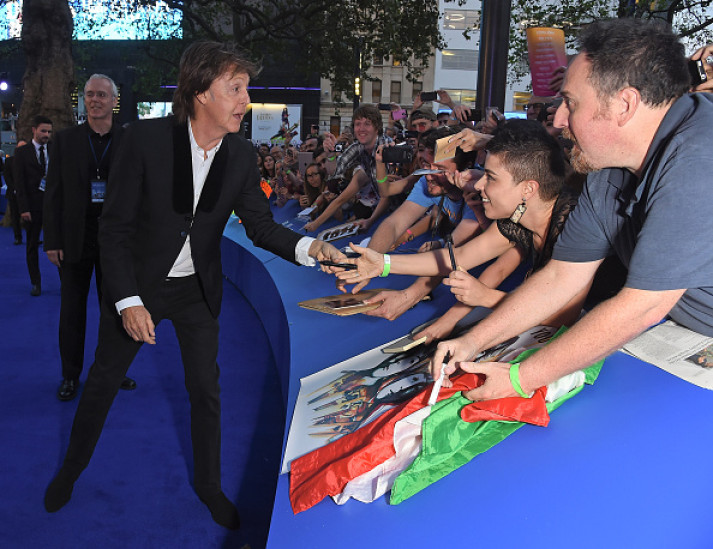 Of course, an event featuring the two surviving Beatles would attract other high profile music industry stars.
Leading the famous Beatles fans was none other than Madonna who struck a confident pose on the red carpet. Traveling to the screening she posted a recording of her own rather risqué version of The Beatles classic A Hard Day's Night as she sang along with two friends.
Beatles super fan Liam Gallagher arrived with girlfriend Debbie Gwyther while other guests included Sir Bob Geldof, Michael Keaton, and Jools Holland, Mail Online reports.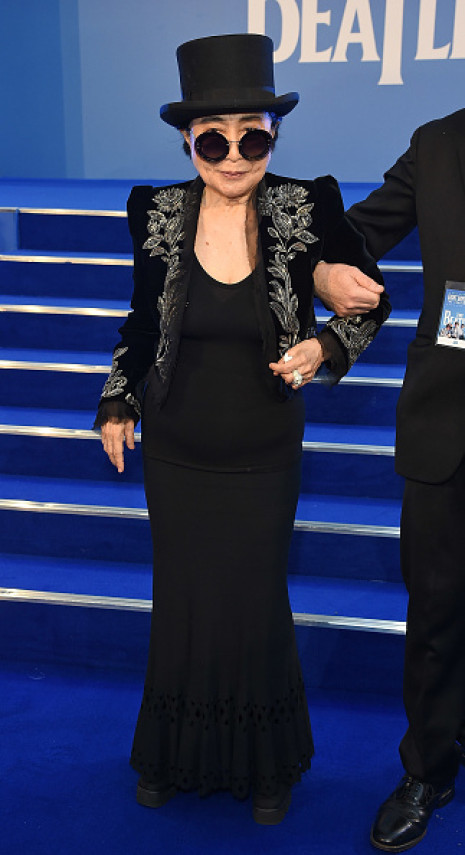 The documentary incorporates remastered footage from the band's historic Shea Stadium concert in New York, where they played to more than 55,000 people.
Speaking to Sky News, Sir Paul recalled the band's rapid rise to superstardom and the fan frenzy that followed. "You know, it's funny to say how it felt, because it was so crazy. We wanted to be famous. We wanted to do well. So we were doing what we really wanted to achieve and it was getting better and better.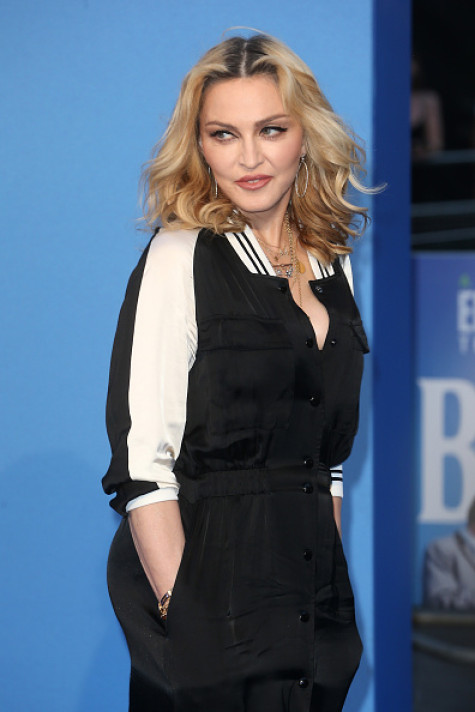 "But this funny stuff of like all the screaming and the craziness was coming in at the same time as all the success, which is what we wanted, so we couldn't complain. But it got out of hand and the story is that, in the end, it kind of forced us off the road so we had to come back to this studio and make Sergeant Pepper's Lonely Hearts Club Band."
The Beatles: Eight Days A Week - The Touring Years releases today (15 September)