Having already helmed documentary Made In America back in 2013, Oscar-winning director Ron Howard returns to the realms of real-life stories with The Beatles: Eight Days A Week – The Touring Years; a chronological look-back at the beginning of the legendary bands career in the early 1960s.
Our verdict
The Beatles: Eight Days A Week - The Touring Years
Quickly introducing four young Liverpudlian lads eager to play anywhere they can and keen to tackle the US, The Beatles: Eight Days A Week concentrates on the early years of the band's success and their rapid growth from playing in the crowded Cavern Club back in their hometown to even-more crowded stadiums across the pond. As we're taken through their beginnings, they're constantly described as cheeky by both press shown in the vintage clips or in interviews filmed specifically for the documentary with big names such as comedian Eddie Izzard, actress Whoopi Goldberg and filmmaker Richard Curtis and it's the perfect word for them.
"How do you keep up that zest on stage?" a journalist asks the fresh-faced, mop-topped musicians towards the start of the film. "We do the zest we can!" Lennon laughs back to the camera while Harrison flicks the ash from his cigarette on to his bandmate's hair; it's the care-free side of the foursome that most casual fans won't necessarily be all too familiar with and it's genuinely fantastic and insightful to watch. Then again, older Beatles enthusiasts that have stayed with them since those very early days will hardly be surprised to see their more limelight-loving personalities back then.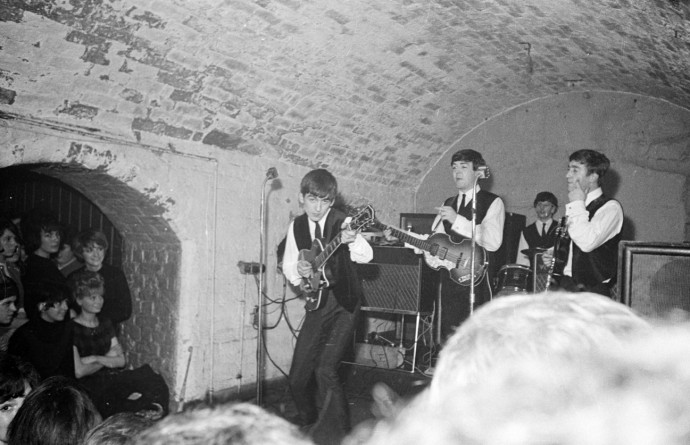 But it's this undeniable heart which engages the viewer right from the get-go, looking back at who Paul McCartney, Ringo Starr and the late George Harrison and John Lennon were as individual thinkers while simultaneously examining what it meant to be the suited-and-booted quartet. Interestingly, it's less and more about the music at the same time, as new interviews see McCartney recollect that he first bonded with Lennon over their passion for song-writing (and how they lost both of their mothers at a young age). Emotion was always at the forefront of The Beatles' songs – being true to how they felt at the time – and it's certainly at the forefront of the documentary too.
That's not to say the music isn't showcased nor a key component either. Tracks such as She Loves You, Help and A Hard Day's Night constantly drive the narrative in a clear, chronological fashion as tasteful infographics demonstrate how long each single remained at #1 in the charts. Spoiler alert: There were a lot of number ones.
But there's no denying that this outing is about people. "The band you know. The story you don't," reads the movie's tagline, promising that the film will offer you a unique look at the Fab Four, unlike anything you've seen before. While it's true to some extent as archived footage of the group during their early tours, rare photographs and sound clips you've never heard permeate the movie, the message behind the film isn't all that revelatory.
As with most hugely-popular groups, towards the first few years of their career, The Beatles evidently became weary of their escalating fame and it's that disconnection – and subsequent beginnings of reinvention that Eight Days A Week respectfully concentrates on. We see it in music more so than any other showbiz industry, where artists feel constrained by a certain expectation their fans have and McCartney, Lennon, Starr and Harrison – having played 250 concerts between 1963 to 1966 – were no exception. But it's still incredibly interesting to watch even these stars become disillusioned by their own heights of success and want to make a change to their musical identity.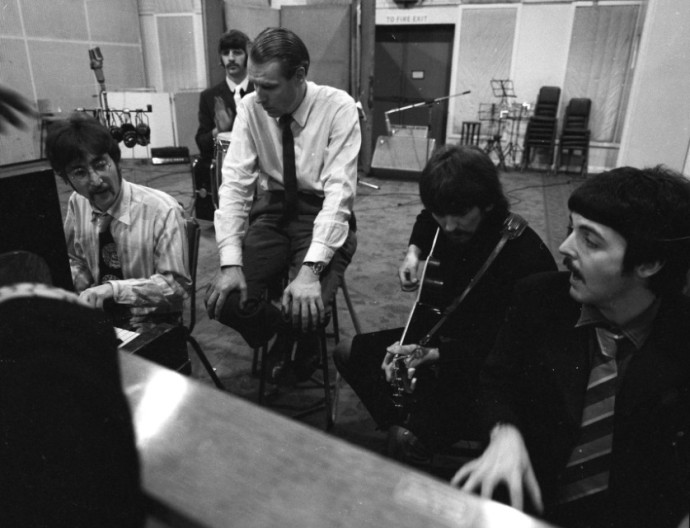 "It wasn't about the music anymore... We didn't want to be a part of a circus," McCartney admits off-camera as we're shown footage of fans storming the San Francisco Candlestick Park, which poignantly turned out to be the band's final live concert. But while they've seen their fair share of controversy, the inevitable break-up and the well-publicised tragedies that followed, its The Beatles: Eight Days A Week's optimistic story-telling so to speak that keeps the audience entertained.
There's no ounce of melancholy or doom-and-gloom; simply realism. Shots of screaming, and dare we say it, crazed fans aren't interjected to shock rather to provide cultural context and constantly remind you just how successful and how well adored these three young men were... and by the end of the documentary, you completely understand why.
"I couldn't hear a thing, so I just looked at John and Paul's arses and them tapping their feet to know where we were in the song," Starr candidly states during a one-on-one interview. It's these little anecdotes that no-one knows that make the film so special and will make you have even more respect for these insanely talented musicians than you had previously. You don't even need to be a fan of The Beatles to enjoy the film. In fact, those who aren't completely devoted to the quarter will likely get a little more out of it than those who already know everything about them and that's what makes it an absolute must-see.
THE BEATLES: EIGHT DAYS A WEEK - THE TOURING YEARS in UK cinemas 15 September. You can book tickets here: scnl.co/TheBeatlesTickets