Sir Tom Jones fought back tears as he made his first public appearance since the death of his wife. The music star was attending the Hay Literary Festival on Sunday 5 June, to promote his new autobiography Over the Top and Back.
As he reflected on his life in music in a career spanning six decades, he also opened up about the loss of his beloved with Melinda, who passed away on 10 April following a brief battle with cancer.
He told the audience: "It's very difficult, the hardest thing I've ever done in my life. We were married for 59 years, we knew each other since we were kids. It was fast, she had cancer."
Struggling to hold back his tears, he said that after losing her he realised his wife had been the "most important thing in his life".
His heartfelt reminiscences left audience members in tears with one person tweeting: "Not a dry eye in the house #tomjones #hayfestival."
A very emotional and touching interview, think I wasn't the only one who shed tears when Tom spoke about his family and Linda, a very honest interview, loved it," said another commentator on Facebook.
The couple first met at the age of 12 and were married when they were both just 16. They had one child together, Mark, 59, who now works as his manager.
While Sir Tom was renowned for his extra-marital affairs, he maintained that his wife was always the "love of my life".
Jones had previously claimed he would not be able to carry on singing if his wife died. Talking of Linda, he said: "She's the most important thing in my life. An unbelievable woman. Linda is the love of my life and she still is, even though she doesn't look like she did. I don't look like I did, either, but I try my best."
In an earlier interview with Michael Ball on Radio 2, shortly after his wife's death, he said that it was his wife who urged him to sing again. "I'm feeling pretty good now," he explained. "I'm back in it and getting back in form. Singing is what I do. I'm a singer and I love to sing. I have to be strong. I was wondering if I could use that love as a strength, and it was. [Linda] wanted me to go on and keep singing, she said not to stop.
"I've tried it, I've tried singing and she's there. So it's not a bad feeling – it's a greet feeling to have her with me and think about her when I sing."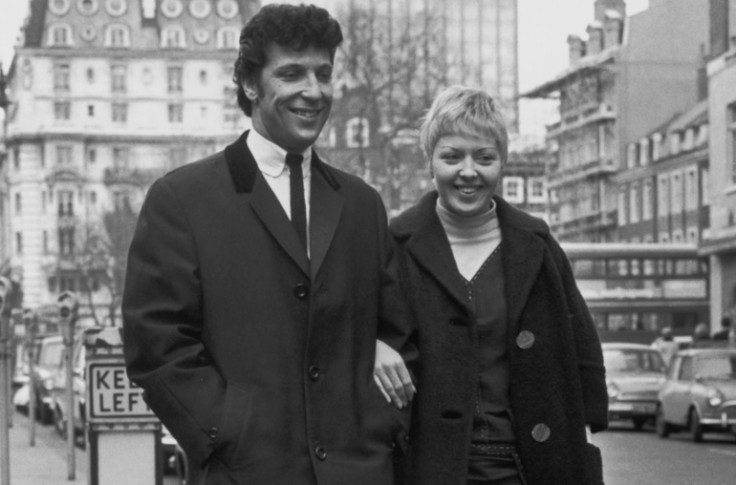 Regaling the audience at the Hay Festival with highlights from his illustrious career, he also recounted his musical journey that began inn working men's clubs in Wales and led to him becoming friends with Elvis and Frank Sinatra. Revealing his belief in his singing talent, he said he always knew he'd be a star.
"I thought as soon as I got my foot in the door I'd make a career out of it because of my versatility. I would have nightmares that what I'd achieved was a dream and it took a long time for that to go away. In reality, I felt I had this God-given voice and the versatility to carry me a long way."
The former The Voice judge from Pontypridd said that he wanted to tell the story of his life to celebrate his South Wales roots.
"I thought I'd live a bit first. I thought after 50 years, maybe now is the time to talk about it. I was lucky enough to be born in south Wales, and I wanted to tell people how important that part of my life was If I'd be born anywhere else I don't think I'd be the same person."