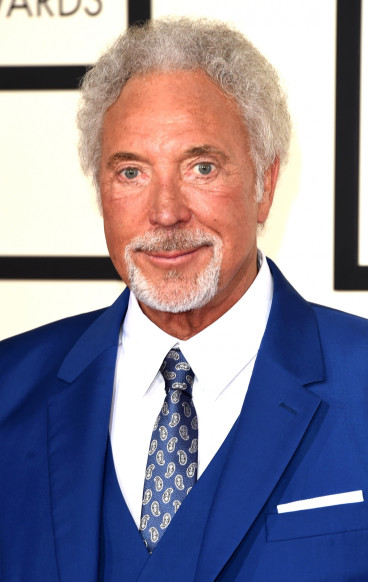 After years of speculation, Sir Tom Jones has revealed he will finally have a DNA test to determine whether he really does have black ancestry. The Welsh singer has long been subjected to questions over his heritage and he is now keen to discover the answer.
The 75-year-old singer said the subject often came up due to his thick, curly hair, tanned skin and soulful singing voice. In an interview with The Times Saturday magazine, Jones admits that he's as curious as everyone else, explaining: "A lot of people still think I'm black. When I first came to America, people who had heard me sing on the radio would be surprised that I was white when they saw me. Because of my hair, a lot of black people still tell me that I'm just passing as white."
According to the former coach on The Voice, even his mother was subjected to questions about her ancestry. Jones added: "When I was born, my mother came out in big dark patches all over her body. [The doctors and midwives] asked if she had any black blood and she said she didn't know. I'm going to get my DNA tested. I want to find out."
The It's Not Unusual singer was born in Pontypridd, South Wales to a coal-mining family. His father, Thomas Woodward, was English while his mother Freda Jones was of Welsh and English descent. According to the Telegraph, companies that offer private genetics testing claim they can determine whether people have DNA from specific racial groups or even relations of famous historical figures.
Jones is best known for a string of hit singles dating back to the 1960s, including What's New Pussycat, Delilah, She's A Lady, Kiss and Sex Bomb. He was a mentor on BBC One singing competition The Voice for four series but will be replaced by former Culture Club singer Boy George for series five in 2016.