Sir Tom Jones wife of 59 years, Lady Melinda Rose Woodward – better known as Linda – has died after a "short but fierce battle with cancer," the singer's publicist announced.
The 75-year-old passed away on Sunday morning (10 April) at Cedars Sinai Hospital in Los Angeles with her husband by her side. The news comes just weeks after Jones cancelled his appearance at a gig in Manila, the Philippines, due to a 'serious illness' in his immediate family, though his management denied it was Linda who was sick.
A statement released today by the Welsh singer's agent said: "Sir Tom Jones' wife of 59 years, Lady Melinda Rose Woodward, passed away Sunday morning, April 10, after a short but fierce battle with cancer. Surrounded by her husband and loved ones, she passed away peacefully at Cedars Sinai Hospital in Los Angeles."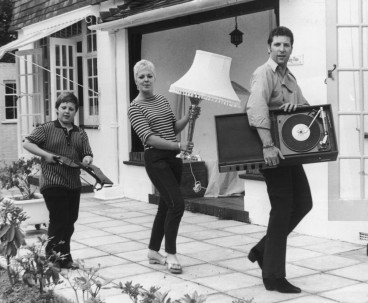 The couple met aged 12 in Jones home town of Pontypridd and were childhood sweethearts before marrying when they were both 16 in March 1957 following the news that they were expecting a child together. Their son, Mark, was born in the month following their wedding.
Jones took a job working in a glove factory to support his young family and was later employed in construction before gaining a local following as a singing frontman in 1963 for Tommy Scott and the Senators, a Welsh beat group. He was later spotted at the Top Hat in Cwmtillery, Wales, by Gordon Mills – a London-based manager who also hailed from South Wales.
In his autobiography released last year, Jones revealed that his long-standing wife has had two previous cancer scares and is a heavy smoker. He also stated that she had developed emphysema. The What's New Pussycat singer famously claimed he had bedded 250 women in one year at the height of his career, but despite his self-confessed infidelity, remained devoted to his wife and referred to his marriage as "rock solid," and that his numerous affairs were just "fun and games".
Jones had previously claimed he would not be able to carry on singing if his wife died. Talking of Linda, he said: "She's the most important thing in my life. An unbelievable woman. Linda is the love of my life and she still is, even though she doesn't look like she did. I don't look like I did, either, but I try my best."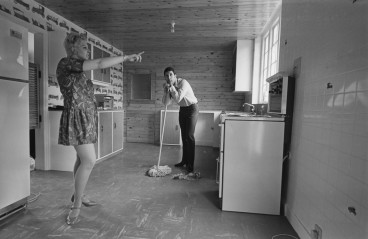 He also divulged the time when his wife lashed out at him at their Los Angeles home following a story about his affair with a Miss World. Jones said: "I stood there and took it. She chinned me. She punched and shouted."
Jones brought his marriage into the spotlight once again last autumn when he told the Sunday Times that his wife "had depression since she was young" and had "lost her spark" preferring to stay at home in California rather than face public appearances with him.
He confirmed his comments to The Sun, saying: "She thinks she has lost her spark. And she doesn't like the way she looks, that's why she's not fussy on going out. She said it."
A family friend in Wales said: "Tom always doted on Linda regardless of the rumours. She was the rock of his life and he will be lost without her.
"His career has survived a lot of ups and downs but this will hit him very hard," MailOnline reports.