Former deputy leader of the Liberal Democrats Sir Vince Cable has defended the party's current leader Tim Farron in the wake of more accusations that he is his homophobic after he dodged more questions about what his personal views on homosexuality are in another interview with Channel 4.
Farron is believed to confirm that he didn't believe homosexuality was a sin, but did not respond when asked if gay sex was.
"The problem he has as an individual, and it's true of a lot of Evangelical Christians and Roman Catholics, is that their faith has a certain approach to these problems," admitted Cable, speaking to Sophy Ridge on Sunday.
"They're also public figures who have to represent their constituencies, which are much more diverse."
He did add, however, that Farron had endeavoured to mirror the views of "the people" in the most liberal way possible.
"I think Tim accepts that he's got to reflect the people they represent and he's done so in a very liberal way," said Cable.
Farron came under the spotlight again in an interview during Peston on Sunday, where he was quizzed on comments he gave on homosexuality. He stood firm on his position, stating that a personal religious belief should not determine your ability as a politician.
"In America, it appears you have to invent a faith in order to be seen as a serious candidate. In this country, you have to pretend you haven't got one to be taken seriously. Both of those standpoints are utterly ludicrous," said Farron.
"I've been asked this question loads of times over the last few days and I have been clear, even in the House of Commons: being gay is not a sin. It's possible I'm not the only person who's getting tired of this line of questioning."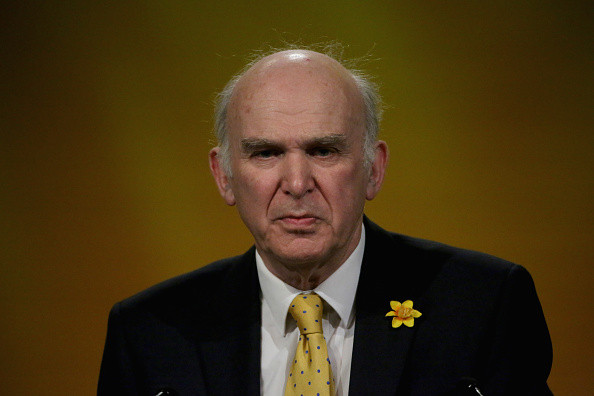 Tim Farron has recently ruled out a coalition with either the Labour or Conservative party in the build-up to the General Election, a move which is backed up by Cable. The peer said he "scared" of the possibility that Theresa May could turn the government into something "like Turkey and Russia".
Cable continued: "We're making it absolutely clear that is not on, we're not doing that. We want to be an effective opposition to the government.
"There's a real danger at the moment of Theresa May's conservatives winning with a landslide, and doing so in a very scary atmosphere, 'crushing saboteurs'.
"This is making it sound like Turkey and Russia. We don't want that kind of country."