Over the weekend at Hyper Japan 2014 in London, IBTimes UK was given the opportunity to check out Siro-A, a multi-award winning performance group from Japan that fuses mime, ground-breaking laser visual effects and an electro soundtrack to create a mind-blowing futuristic theatrical experience.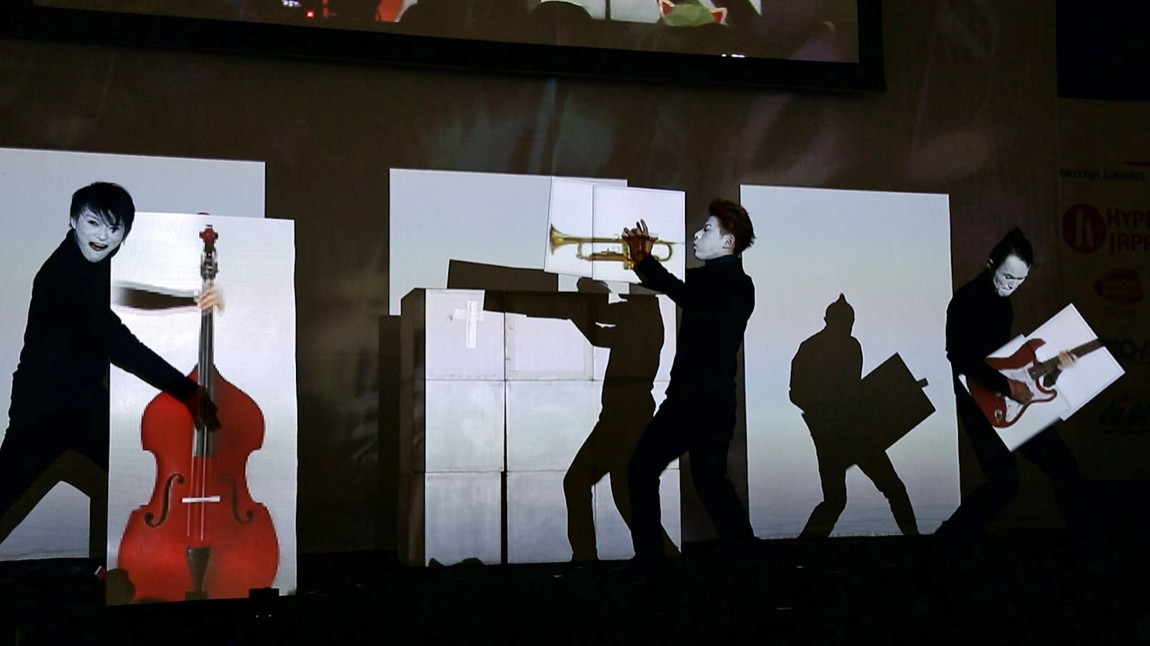 Often considered to be Japan's answer to the Blue Man Group (a similar experimental performance group in the US where the members all boast blue faces), Siro-A officially formed in 2002, started by high school students who did gymnastics together for over a decade.
Today, there are a total of 14 members in the troupe, who perform in two groups of seven members each.
"We became popular after we developed our concept and added projection mapping laser technology to our performance, particularly after we performed to a crowd of 30,000 at the Shanghai Expo in 2010," Siro-A member Toshiya Arai told IBTimes UK.
"We were trying to create something that never existed before. Siro means 'white' or 'neutral' in Japanese, and the letter 'A' commonly refers to 'John Doe' in Japan. Our latest performance concept is about humanism, exploring a fusion between high tech and analogue."
The group is heavily influenced by the 1980s with colour blocks featuring in its concepts, and the members choose to paint their faces white so they can act like a screen.
The performers all come from different walks of life – members include university students, construction workers, actors, dancers, fashion designers, a dry cleaner and even a marine engineer.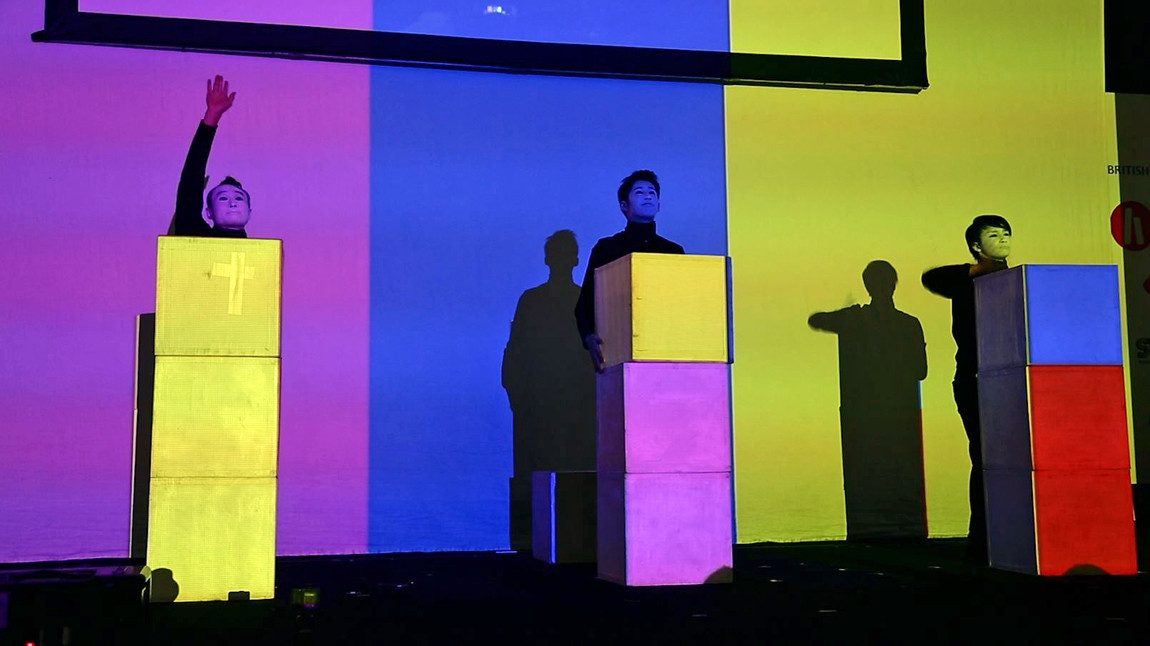 "At the beginning when we started, there was no money to pay for a studio, so we would train in a graveyard and in tunnels in Japan," says Arai.
Today, Siro-A is all the rage in Japan, and the laser technology, which they learned to use and programmed themselves, is often talked about in the Japanese media.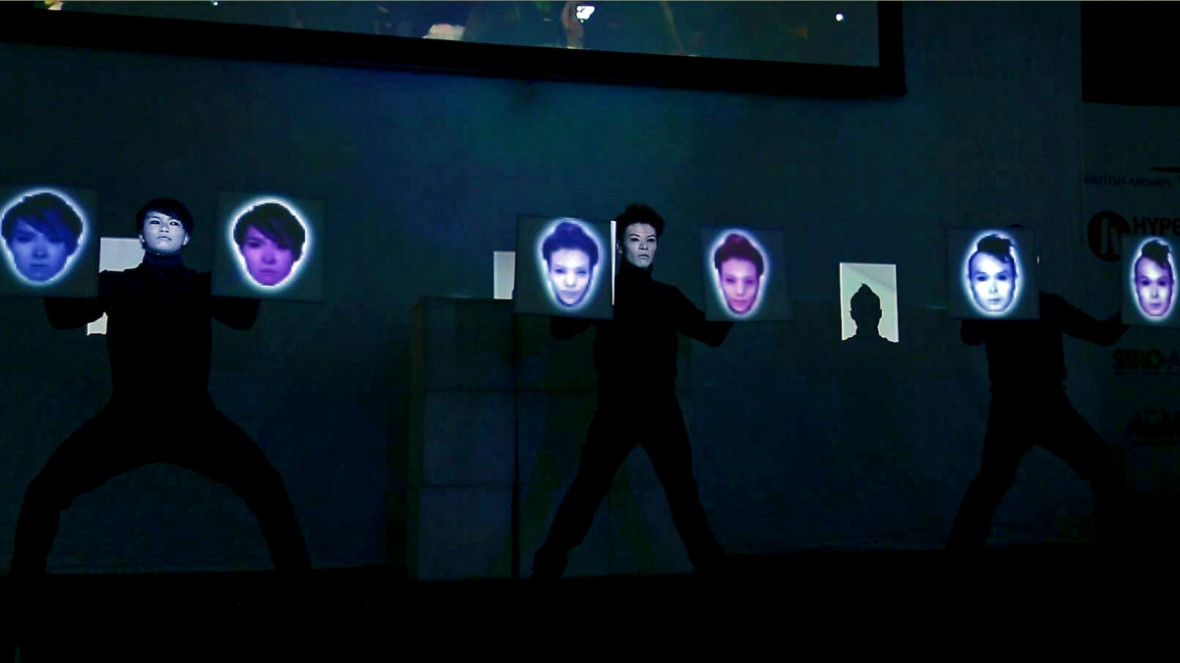 In addition to winning the prestigious "Spirit of the Fringe" award at the 2011 Edinburgh Festival, the troupe has performed abroad in Denmark, Austria, Germany, France, Singapore and India.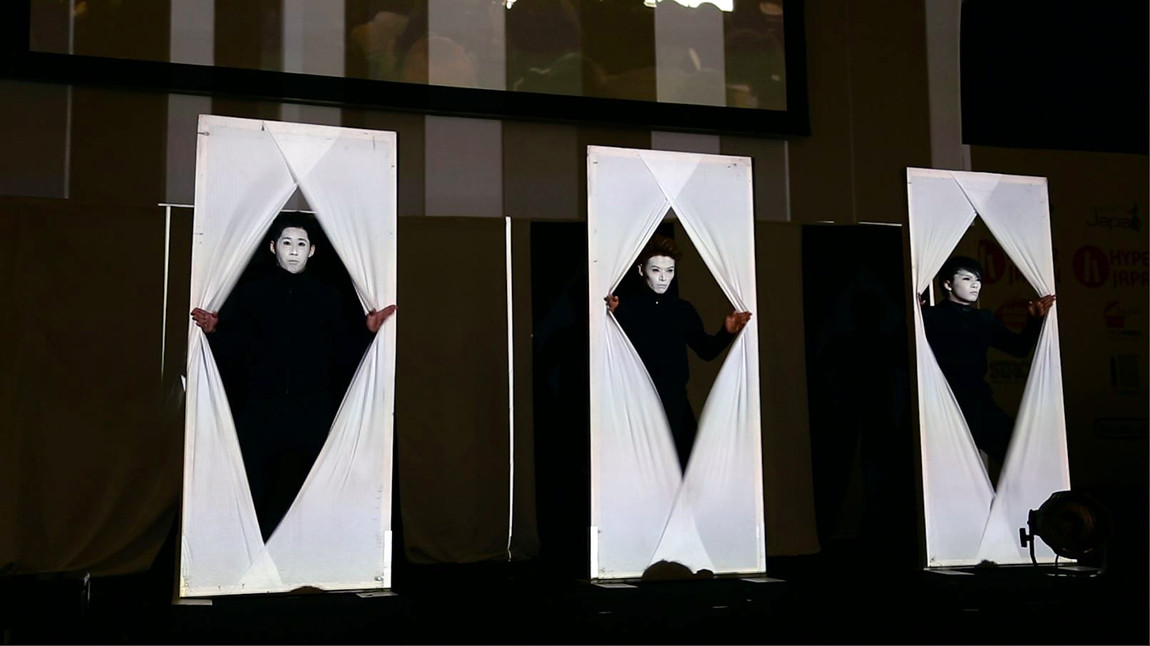 "This is a full-time job for us now – we spend three months training for each performance, adding music and then technical effects on top. We are always either performing or creating new performances now," says Yohei.
"We are also studying English, although we are not very good yet. We hope to tour and perform outside Japan even more in the future."