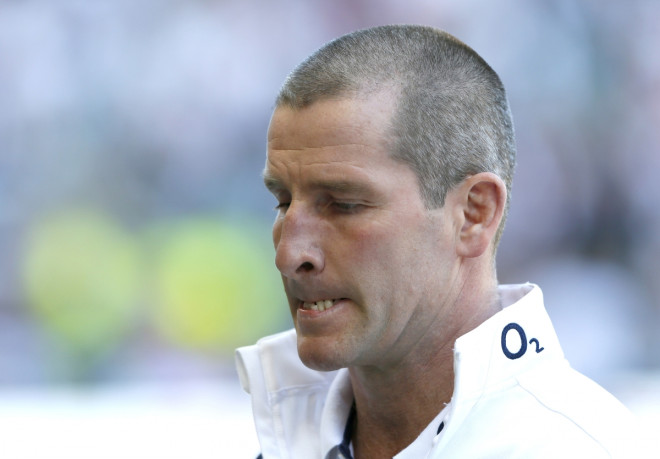 England coach Stuart Lancaster remains hopeful his side can win the 2014 Six Nations championship despite the title being out of their hands come the final weekend.
After ending Wales' reign as Six Nations holders and claiming the Triple Crown, England must beat Italy in Rome next week either by a significant margin in order to overhaul Ireland, or hope France can defeat Joe Schmidt's side in a weeks' time.
And despite blowing away Warren Gatland's side at Twickenham, Lancaster is focused on England's own task against Italy before turning attention to designs of claiming the championship.
"Ireland are a quality side by France on their day who knows?" Lancaster added.
"We can't control that, we're first up. We've got a hard Italian side to play against who gave us a hard time two ears ago, gave us a hard time last year as well.
"We've got to get our heads right and control the controlables for us."
Trys from Danny Care and Luther Burrell laid the platform for victory over Wales, whose own backline of Leigh Halfpenny - who kicked six penalties - George North and Alex Cuthbert was consigned to a peripheral role for long periods.
Though England might end the Spring with only one piece of silverware, Lancaster has been impressed with his side's improvement particularly ahead of a World Cup meeting with Wales in 18 months time.
"I am delighted for the boys," the England coach added. "They have worked so hard and we've had a good couple of weeks and it's nice to get the reward in the end.
It's right up there. What we've tried to do with the players is remove the fear of failure and go out there and play and whilst we did that sometimes your heart is in your mouth a bit and though at times we sometimes played in the wrong area our intent got its reward.
"I think that's a reflection of the side that they learn quickly and overall once Wales had to chase the game we felt comfortable.
"It [the win] is right up there for me [with Ireland] It was a different type of game.
"The game against Ireland had a bit more flow to it but because of the significance of the game last year and the pressure on the boys to deliver – in light of the World Cup next year the boys wanted to win this game and I am delighted for them that they did."