Sky Go has been made available on select Android devices, letting subscribers watch a range of live television channels and on-demand content at no extra cost.
Android users will be able to stream live content from Sky Atlantic, Sky Sports, ESPN, Sky Movies and Sky News. Sky 1, Sky Arts 1 and Sky Living are also available to all Go customers.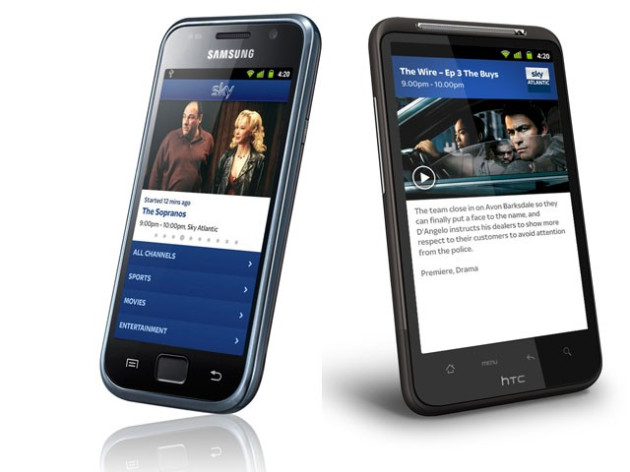 Sky added that the dedicated Formula One channel will also appear on Sky Go when it launches in March ahead of the new season.
The broadcaster said: "Sky Go is also now available to download at no extra cost to Sky customers from the Android Market to a selection of the most popular handsets including HTC Desire S and Samsung Galaxy S2, covering the majority of Android users."
This will be bad news for Android customers not using these specific smartphones, but we would expect Sky Go to be compatible for all future high-end Android devices, with a tablet-optimised one soon, too.
Head of Sky Go, Holly Knill, said: "We're extremely happy to announce the roll-out of Sky Go on selected Android handsets today and the arrival of the Sky Entertainment channels on mobile devices."