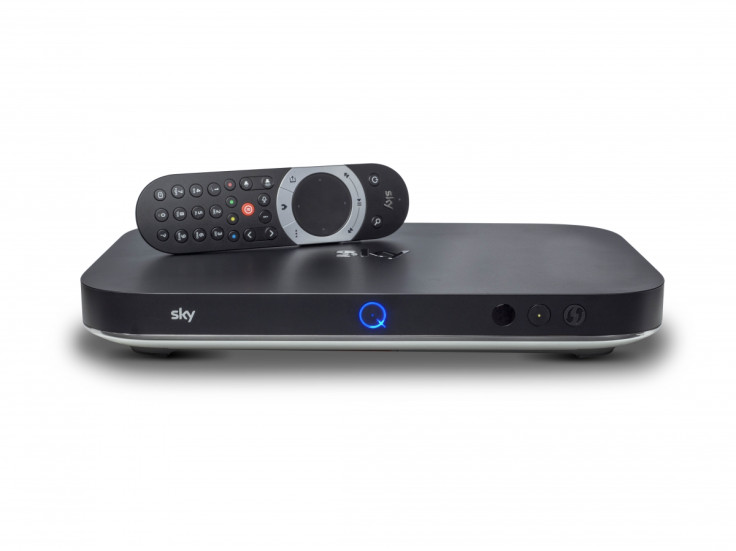 Sky has unveiled Sky Q, a next-generation home entertainment system it claims "reinvents" the way people watch TV. According to Sky CEO Jeremy Darroch, the family of Sky Q products represent the "biggest reimagining of Sky" in the company's history.
By combining set-top boxes, hubs and apps, Sky Q allows viewers to watch programmes across different devices and on the go. The term used to describe the flexibility offered by Sky Q is "fluid viewing", fulfilling the most-requested feature from customers: being able to take recordings with them on their tablets or phones when they leave their home.
"Sky Q is a brilliant new way for customers to experience TV on their terms," Darroch said at the Sky Q launch event in London on Wednesday (18 November).
"We wanted to reimagine TV so that it's flexible and seamless across different screens and to put a huge choice of entertainment at their fingertips. We think customers are going to love Sky Q and the great news is that it will get even better with much more to come in the future."
The family of Sky Q products includes the Sky Q silver and Sky Q Mini set-top boxes, the Sky Q Hub, the Sky Q Touch Remote and the Sky Q app.
A number of content partners were also announced, including GQ, Vanity Fair, Vogue, Wired, GoPro, Red Bull Media House and Whistle Sports. Netflix is not available through Sky Q.
No word was given about how much Sky Q will cost, nor when it will be released. More information about the price and availability will be given in early 2016.