China planning to offer financial rewards to encourage couples to have second child
The move follows couples' reluctance to have a second child citing financial considerations.
China is said to be considering offering financial incentives to couples to encourage them to expand their families to four. The latest measure comes after a survey showed Chinese couples preferred to have only one child, citing financial constraints.
According to the state-owned China Daily, the potential move was revealed by the vice minister of the National Health and Family Planning Commission, Wang Peian, during a welfare conference over the weekend.
China formally abolished the decades-old "one-child policy" in December 2015 after the government was alarmed by falling birth rates and a decline in the population of the young. Following this, birth rates are reported to have risen to 17.86 million in 2016 – the highest level since 2000.
"That fully met the expectations, but barriers still exist and must be addressed. To have a second child is the right of each family in China but affordability has become a bottleneck that undermines the decision," Wang was quoted as saying.
According to Reuters, data released by the commission after studying a poll found that 60% of the families questioned were hesitant to have a second child, predominantly due to financial considerations.
China, the world's most populous country, once feared over-population and kept its population growth in check by implementing strict birth control measures. However, when its birth rate dropped to one of the lowest levels in the world, it soon became a major concern for authorities, who fear the country's declining workforce would not be able to support an increasingly ageing population.
Despite the push for a second child, Beijing is reportedly strict on parents who have their third child. China was accused of conducting forced abortions on women pregnant with their third child, according to a BBC report from October last year.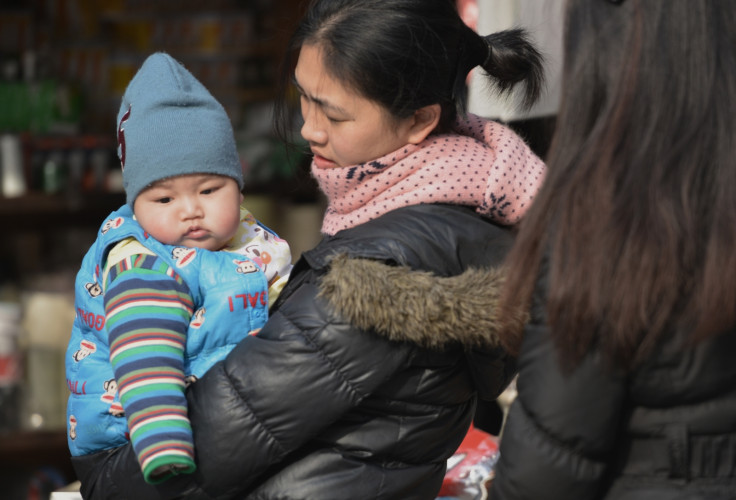 Health officials across the country conduct regular medical tests on all women in the childbearing age and anyone who conceives a third child is reportedly forced to undergo an abortion. Those flouting the norms and giving birth to a third child are often forced to go into hiding or pay a hefty fine, the BBC reported. The broadcaster had cited the ordeal of a man who had to move out of his village with his family because his wife had given birth to their third child.
© Copyright IBTimes 2023. All rights reserved.