Even the US government are fans of Arnold Schwarzenegger's futuristic sci-fi film series The Terminator – the NSA has apparently named one of its secret surveillance programs after the evil artificial intelligence system Skynet.
According to documents provided by whistleblower Edward Snowden to The Intercept, Skynet is a cloud analytics program that analyses call records to gather metadata – i.e. communication data – and the location of a target, in order to decide whether they are a suspicious person of interest.
In a PowerPoint presentation from 2012, the NSA specifically singles out Ahmad Muaffaq Zaidan, a prominent journalist who is Al Jazeera's Islamabad bureau chief, as a terrorist.
The presentation slide features his picture and he is listed as being both a "member of Al Qaeda" as well as a "member of Muslim Brotherhood". He also has a terror watch list identification number assigned to him, showing that the NSA had previously marked him as being an intelligence target.
Targeting a prominent Al Jazeera journalist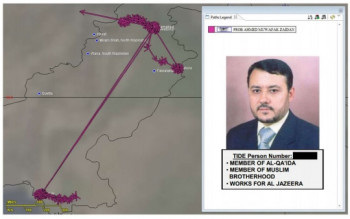 Through his career, Zaidan has reported on the Taiban and Al Qaeda, and managed to secure exclusive interviews with senior Al Qaeda members and even Osama bin Laden for a 2011 documentary entitled "I knew bin Laden".
Both Zaidan and his employer have rigorously denied the allegations, which they consider to be an attempt by the NSA to curtail press freedom.
Zaidan issued a statement via the Al Jazeera saying: "For us to be able to inform the world, we have to be able to freely contact relevant figures in the public discourse, speak with people on the ground, and gather critical information.
"Any hint of government surveillance that hinders this process is a violation of press freedom and harms the public's right to know.
"To assert that myself, or any journalist, has any affiliation with any group on account of their contact book, phone call logs, or sources is an absurd distortion of the truth and a complete violation of the profession of journalism."
Using big data to decide if someone is a terrorist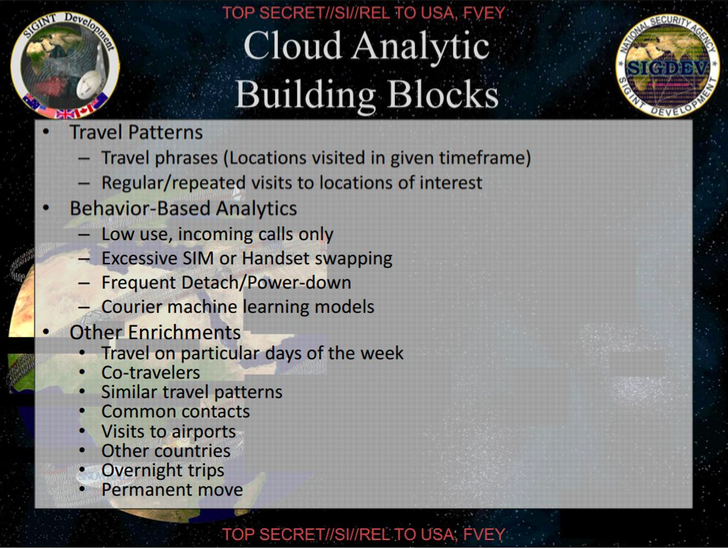 Another top secret presentation from June 2012 explains that Skynet works by analysing the target's travel patterns – including which locations they have visited in a given timeframe and how often they have returned to the location.
The program also analyses the target's behaviour, based on how they use their mobile phone, and attributes such as swapping SIM cards and handsets repeatedly, as well as constantly turning the phone off, are flagged up in the system.
Skynet also analyses data collected by the NSA into people around the target who might be travelling with them or have similar travel plans, as well as whether they have contacts in common.
An experiment detailed in the same presentation describes how 55 million mobile phone records from Pakistan were fed into the system. The reason Zaidan was considered to be of interest was because he achieved the "highest scoring selector" because he had travelled between Peshawar and Lahore in the country.