GCHQ says that it is now viewed as a cutting edge technology operation making it more attractive to potential recruits. It has been two years since Edward Snowden first revealed in leaked documents the extent of the UK Government Communications Headquarters' (GCHQ) top secret operations, broadening awareness of the realm of cyberespionage.
As the cyber landscape continues to evolve, the spying agency needs to recruit people with the right technical skills to keep it at the forefront of global cybersecurity. So have the continuous stream of leaks about its surveillance operations harmed its chances of landing the best and brightest the UK has to offer?
GCHQ has never been more appealing
Absolutely not says one 25-year veteran of the organisation who told IBTimes UK that the opposite is in fact true, and that GCHQ has never appeared more appealing to those with the right skills.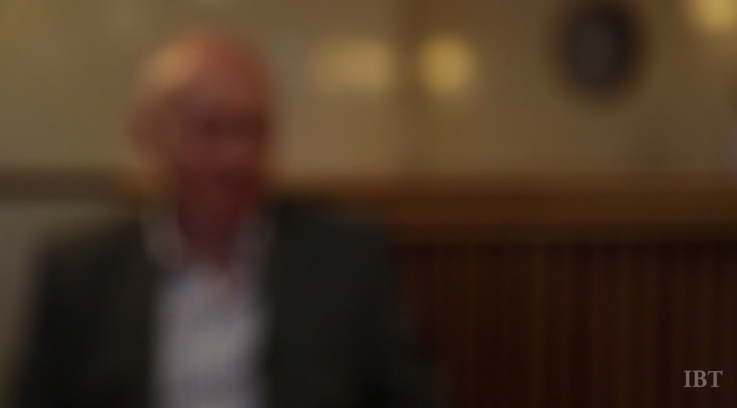 "Chris" from GCHQ who said that people now see GCHQ as a much more technical savvy operation
IBTimes UK
Speaking anonymously, the man known simply as Chris, said that when he tells potential recruits that he is from GCHQ and part of the "security mission" it doesn't put them off: "I don't hide where I come from, I say 'I come from GCHQ and am part of the security mission, do you have a problem with that?' and they say 'No, we want to work for exceptional organisations, we want to work on the most challenging problems of the day.' And we can offer them that."
An exceptionally technical organisation
Chris was speaking at the final of the UK Cyber Security Challenge which took place on the HMS Belfast in central London on 12 March, 2015. The Challenge is organised by GCHQ in partnership with experts from the National Crime Agency and the Royal Navy, as well cybersecurity professionals from private industry.
The goal of the Challenge is to find hidden talent from all walks of life, and recruitment is the main reason GCHQ takes part, according to Chris: "We like to recruit. We are an exceptionally technical organisation and the Cyber Security Challenge has demonstrated it can identify come exceptionally talented people so if we can recruit a few of them then that's great."
GCHQ has only recruited about six people from the Challenge in recent years but it is looking to increase that figure significantly. At the final of the competition, 42 people battled it out to win the top prize, with Adam Tonks, a 21-year old computing student from Cirencester, the eventual winner.
However, with people from GCHQ, the National Crime Agency and private industry all monitoring participants' work, the Challenge could lead to a much longer term reward than the £100,000 worth of prizes the winner was given.
Chris, who works on the information security side of GCHQ, said however that to attract the right people, it has to appeal to something other than financial remuneration: "We can't compete with the big companies out there, that's just not possible, but we have a very unique mission that few other organisations have, and people will come to us and be interested in us because of that mission."
Toby, another GCHQ operative on board HMS Belfast, told IBTimes UK that if money was the main motivating factor for a potential recruit then he probably wouldn't want to recruit that person anyway.
Revelations
GCHQ's "mission" has of course been laid bare for all to see over the last few years with GCHQ spies implicated in multiple high-profile surveillance operations against UK and foreign targets - many of which were carried out in collaboration with its US counterpart the National Security Agency (NSA).
Most recently it has been implicated in an attack on SIM card manufacturer Gemalto and an attack on Belgian telecoms company Belgacom.
In February 2015, the secretive Investigatory Powers Tribunal ruled that regulations covering GCHQ's access to emails and phone records which were accessed by the NSA breached human rights.
But this doesn't appear to have hindered the agency's ability to attract the right talent. Chris said an apprentice scheme launched a couple of years ago was "massively oversubscribed" and it seems that it is now more appealing than ever: "People have come up to me and said, 'Gosh you're a very technical organisation for government. Whether what we see is true or not, you obviously know your stuff and I want to work somewhere where an organisation is technically competent.'"