In a move that could spell bad news for Skype, Slack has added free voice calling to its messaging service. Previously an invitation-only feature, voice call functionality is now being rolled out to all Slack users across desktop computers, Android and iOS devices.
The communication service widely used in offices for chats and sharing distracting gifs has seen a steady increase in popularity since its launch in 2013, now boasting some 2.7 million users worldwide. With the addition of voice calls, Slack is now a serious cause for concern for other apps targeting enterprise communications, such as Skype and Google Hangouts. This could leave Skype owner Microsoft feeling particularly sore: the company is said to have considered but ultimately passed on acquiring Slack in 2015.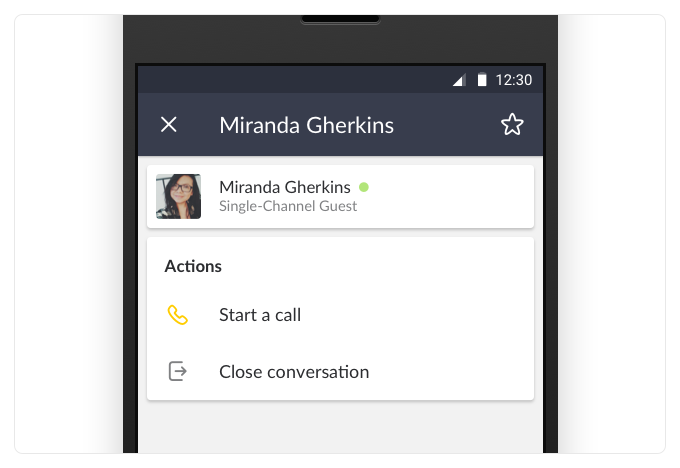 How it works
Users of Slack's Windows or Mac desktop apps or those running the app in Google Chrome will see a new phone icon in the upper right of the channel header, which they can click to begin a voice call. On Slack's iOS and Android apps, users can make calls by tapping "Start a call" in the mobile app's channel or direct message (DM) drop-down menu.
Anyone can make one-on-one calls, and premium users can also make group calls in any channel or group DM. When someone initiates a call, a message will appear inviting users to join it.
Keeping things typically Slack, there's also an emoji response feature for those occasions when words won't cut it. This allows users to send a pre-selected emoji expressing their thoughts without interrupting the caller.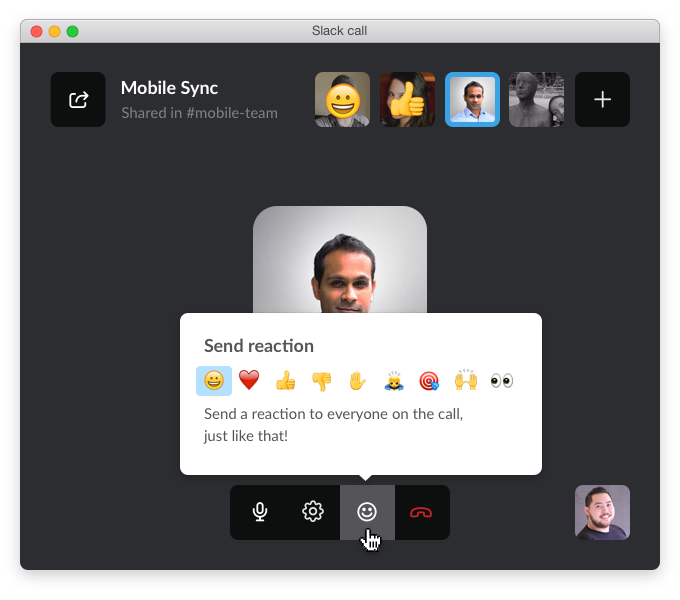 Slack says all slack users should have access to the new voice calling feature by 10 June.
In a statement posted on Medium, the company said: "Calling your teammates in Slack saves everyone the fuss of digging through calendar invites for call numbers and dial-in codes and all the rest. That's a bit of worky-work we can probably all let go."