A high-wire walker has walked 40 metres of "slackline" suspended 1800 metres above sea level without the aid of a safety harness of parachute.
Dean Potter, 40, from New Hampshire, crossed from one side of central China's Enshi Grand Canyon to the other in just two minutes.
The footage of him crossing the abyss, obtained by China's state CCTV, shows the daredevil easing his way over while listening to music on his headphones.
The 2cm-thick rope is known as a slackline because it is considered more challenging than a conventional tightrope as it is more susceptible to bouncing and stretching.
Slacklining has been around for decades and was used by rock climbers such as Potter to cool off after a long day of camping or climbing, with the rope stretched just a few feet over the ground.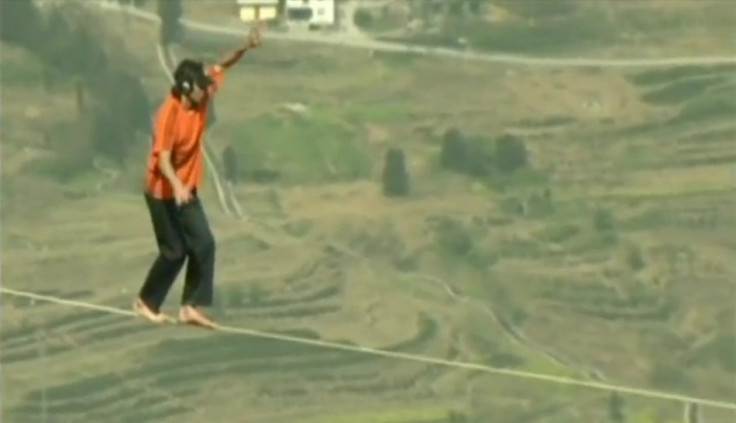 It became an extreme sport only recently.
Potter is a world-renowned rock climber who was named Adventurer of the Year by National Geographic in 2009 for performing the longest Base-jump ever.
On his blog, Potter says he is treated as a criminal in his hometown of Yosemite, California, "for pursuing the dream of human-body flying".