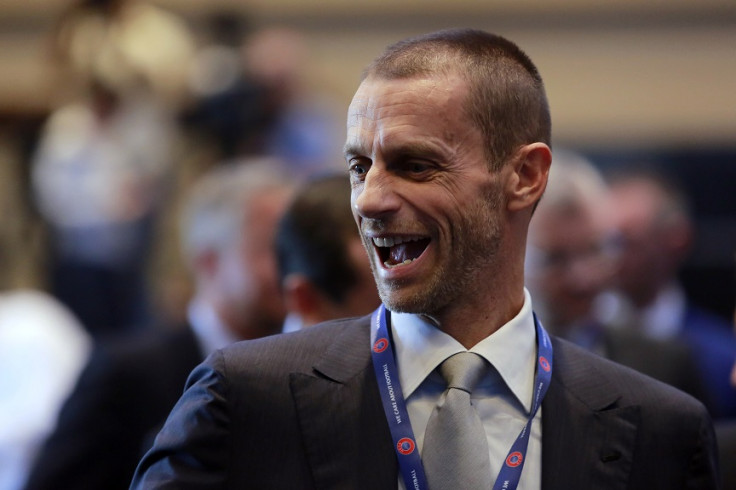 Aleksander Ceferin has been elected the new president of Uefa after defeating Dutch rival Michael van Praag 42-13 in votes cast by congress at an extraordinary meeting in Athens. The 48-year-old Slovakian lawyer will take over from banned former Juventus and France midfielder Michel Platini, who was prohibited from football activities in December.
Ceferin, who speaks English, Italian, Croatian and Serbian, will see out the remaining two-and-a-half years left on the term of Platini, who was controversially granted permission to attended the meeting as a ""gesture of humanity".
Addressing delegates, Ceferin said: "Dear friends, thank you for your fantastic support. It's a great honour, but also a great responsibility. It means a lot to me and my family is very proud, and my small and beautiful Slovenia is very proud about it. I hope one day you will also be proud of me."
Van Praag also addressed the congress after the result was announced, and pledged to support Ceferin. " Losing is not nice, but I have to thank everyone for the open and clear campaign," he said.
"The way I was received was very nice and I really cherish the nice talks, the intensive talks I had with various colleagues. It was in Italy that Aleksander took the floor and said, 'We are not enemies,' and that is exactly how it is. We have the same goals, look at our programmes.
"We want a different Uefa, a better Uefa, he wants to do it his way and I wanted to do it my way. But today democracy has spoken and I respect that. I would like to thank the countries that supported me from the beginning to the end and I call on them to stand behind Aleksander. I will do the same. It is up to him, but if he wishes my assistance I am always there."