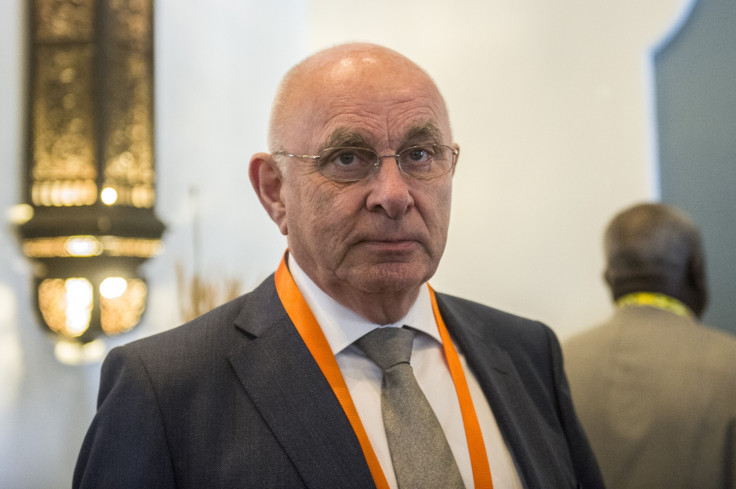 The Football Association (FA) will support Michael van Praag in his quest to become the next full-time president of Uefa. European football's governing body is set to elect a new permanent successor to Michel Platini at the 12th extraordinary congress set to be held in the Greek capital of Athens on Wednesday 14 September.
Current vice-president Van Praag has led the Royal Dutch Football Association (KNVB) since 2008. The 68-year-old also ran to replace Sepp Blatter as president of Fifa last year, but withdrew a few days before the vote and instead decided to endorse Prince Ali Bin al-Hussein of Jordan. He did not put his name forward for the subsequent 2016 election, which was won by Uefa general secretary Gianni Infantino.
The Dutchman's sole opposition now comes from Slovenian Football Association chief Aleksander Ceferin, who is widely considered to be the front-runner. Angel Maria Villar, president of the Royal Spanish Football Federation (RFEF) who has also served as the acting head of Uefa, pulled out of the race on Tuesday night.
"The FA Board has considered the candidates for the Uefa presidency," FA vice-chairman David Gill, a member of Uefa's executive committee, said in a statement. "While we note Angel Maria Villar Llona's withdrawal overnight and fully respect Aleksander Ceferin's credentials, we have agreed to support Michael van Praag.
"He is someone we have come to know very well and worked closely with in recent years, particularly because of our shared commitment to securing Fifa reform. As Uefa President, Mr Van Praag would be able to provide the strong and credible leadership European football requires at a crucial moment for the global game. He has an exemplary reputation, forged during his long association with Ajax and the Royal Netherlands Football Association."
Gill also stressed that Van Praag would represent European member associations with "dignity and integrity" while continuing Uefa's progressive work in a number of areas including growing women's football and fighting against discrimination. His intimate knowledge of the club game, dating back to a 14-year stint as chairman of Eredivisie giants Ajax between 1989-2003, is also listed as a particular strength when it comes to "bringing all aspects of European football closer together" and "fostering close ties with other federations".

"In all, he has a proven track record across domestic and international matters that can only help Uefa go forward," former Manchester United chief executive Gill added.