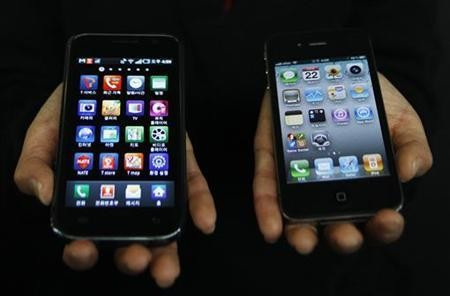 A survey from YouGov has discovered that despite the increased sales figures of high-end smartphones such as Apple's iPhone 4 or Samsung's Galaxy S2, U.K. smartphone usage is slowing.
According to the report despite the increase in high-end sales, the number of U.K. citizens using smartphones has only grown by two per cent in the last six months.
The analysts behind the report suggested the lull could be a result of manufacturers and network providers failure to explain the inherent benefits of the devices to older and non-tech savvy individuals.
The survey discovered that only 14 per cent of U.K. citizens over the age of 55 currently own a smartphone.
Women were also highlighted as a group less likely to use smartphones, accounting for only 41 per cent of the market.
"The challenge for the industry is to better explain the benefits of smartphone ownership to current rejecters, notably older age groups and women," commented YouGov's Russell Feldman.
YouGov later highlighted the smartphone makers HTC and Nokia as brands that were particularly bad at attracting new smartphone users from the fairer sex.
On the opposite end of the spectrum, YouGov reported that Apple and Samsung's devices were significantly better at appealing to both genders.
The survey's finding runs contrary to a number of other reports. Earlier this month a conflicting report from Kantar Worldpanel suggested that U.K. smartphone usage was increasing. The report also suggested a marked increase in the number of female smartphone users.
YouGov went on to speculate that this trend may soon end. Citing the fact that of the 4,176 adults questioned, a third of those owning normal mobile phones intended to upgrade to smartphones as proof that the market will soon pick-up.