Smartphone screens are the new 'front lines of war', says UK home secretary Amber Rudd
Rudd pledged to "purge the internet of poisonous and pernicious material".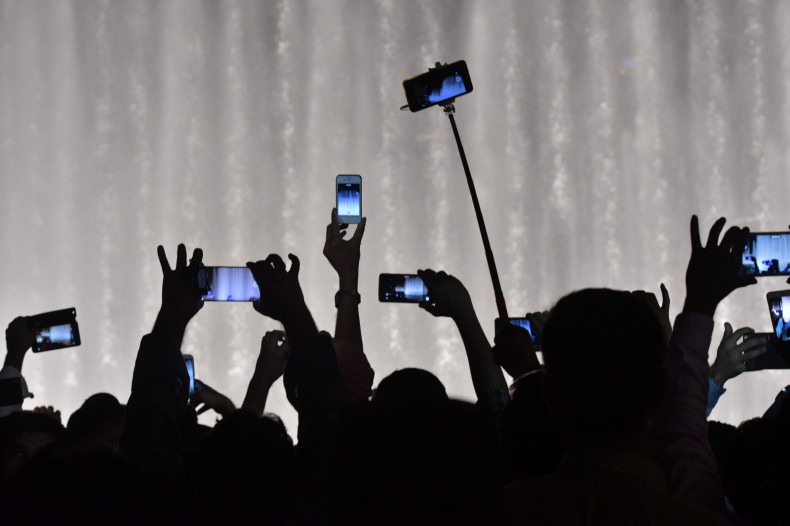 Smartphone screens are the new front lines of war, according to UK Home Secretary Amber Rudd. She was speaking this week (1 August) at the first meeting of the Global Internet Forum, a collective of technology giants and social media firms including Google, Facebook and Twitter.
"Our enemy is trying to weaponise vulnerable people in their homes," the British politician said while speaking at the event, located in San Francisco. "It is a war where the front line can be a screen in a young person's bedroom or the mobile phone in their pocket."
The Global Forum to Counter Terrorism was formed on 26 June 2017 by Facebook, YouTube, Twitter and Microsoft. As criminals turn to consumer apps, it was made to "share information and best practices about how to counter the threat of terrorist content online".
"We need to do more to help keep our communities safe," Rudd continued.
"The scale of the threat we face is not something any one of us can tackle alone and only through collective action across governments, civil society and industry can we seek to defeat it.
"There is no doubt that the challenge is complex. But it is important to remember that behind these discussions about technology lies our determination to protect people – from being radicalised and from being the victims of a terrorist attack.
"We must be united in our resolve to purge the internet of [...] poisonous and pernicious material."
The Tuesday meeting including Rudd alongside officials from Australia, Canada, the European Union and the United Nations. They said that within the next few months the forum would secure the participation of the five companies and create a database to identify violent terrorist imagery.
"We believe that the best approach to tackling online terrorism is to collaborate with each other and with others, including civil society and government," read a joint statement issued on 1 August by Facebook, YouTube, Twitter and Microsoft. "We look forward to further cooperation."
On the same day as the inaugural Global Forum meeting, Rudd was roundly criticised for comments made about the use of end-to-end encryption, a widespread system that companies use to secure software and chat apps, protect privacy and reduce the threat of unwanted snooping.
Rudd, in the latest in a long line of similar statements, said the popular technology – used in services such as WhatsApp and iMessage – aids terrorism and gives crooks a safe space to communicate.
She stated: "Real people often prefer ease of use and a multitude of features to perfect, unbreakable security. So this is not about asking the companies to break encryption or create so called 'back doors'. Who uses WhatsApp because it is end-to-end encrypted?"
Her stance was slammed immediately by academics, security experts and privacy campaigners.
"It's the same kind of technologically illiterate rubbish we've heard from Rudd before – superficially attractive but the only effect will be to make us less safe, not more," Paul Bernal, a lecturer in IT, privacy and human rights at the University of East Anglia Law School, told IBTimes UK.