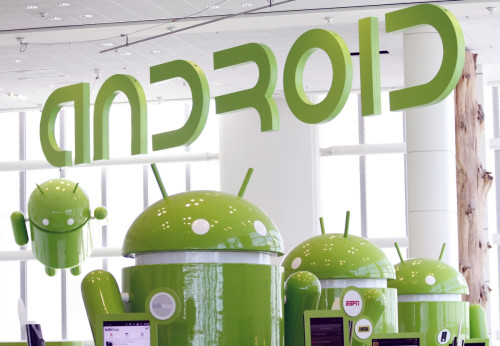 Gartner research group has revealed that more than one billion smartphones and tablet computers with Google's Android operating system will be shipped this year.
According to Gartner's analysis, the number of customers using Android products is forecasted to surge by 26% in 2014, reaching 1.1 billion users, following strong emerging market demand.
Meanwhile Apple's iOS and Mac OS operating systems are expected to see a 28% jump on the number of devices shipped in 2013, reaching 344 million new iPhones, iPads and Macs this year.
"There is no doubt that there is a volume-versus-value equation, with Android users purchasing lower-cost devices compared to Apple users," said Gartner analyst Annette Zimmerman.
Elsewhere, the number of people using Microsoft's Windows operating system, which dominates the PC and notebook segments, is set to also surge in shipments.
Gartner forecasts a rise in new devices to 360 million, from 328 million in 2013 as the popularity of tablet computers continues to grow.
"Users continue to move away from the traditional PC as it becomes more of a shared-content creation tool, while the greater flexibility of tablets, hybrids and lighter notebooks address users' increasingly different usage demands," said Gartner research director Ranjit Atwal.
Overall, Gartner said it predicts that combined global shipments of all devices will rise to 2.48 billion units this year, which is a 7.6% increase from 2013.