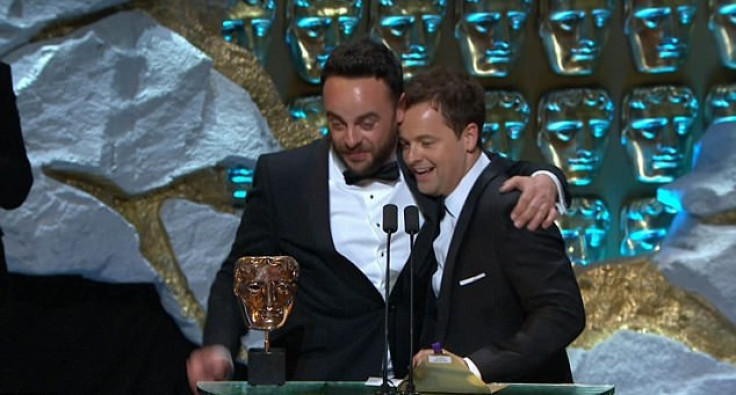 British national treasures Ant and Dec have confirmed that their iconic Saturday Morning show SMTV will return next August for a huge comeback.
The presenters of I'm A Celeb and Saturday Night Takeaway announced that the return will take place in Summer 2018, two decades since the show was first broadcast.
The duo – who first met as actors on the children's television show Byker Grove – said at the 2017 BAFTA TV Awards last night (14 May): "ITV have just agreed to it. They are on board now. We've had the first discussion now and it's going to be August or September next year.
"We can't say too much but we're getting the team back together! It'll be on Saturday morning again at 9:25!" The Sun reports.
After ITV signed the duo in August 1998, they were assigned to present ITV1's Saturday morning programmes SMTV Live and CD:UK alongside old friend Cat Deeley – who is also expected to return.
Ant and Dec presented the shows alongside Deeley for three years, resulting in it becoming the most popular ITV Saturday morning show.
The children's television programme used veiled comedic innuendo aimed at older viewers thanks to the duo's tongue-in-cheek personalities, so the return of SMTV will no doubt be a hit with viewers.
The public have already expressed their excitement of the show's return, with one claiming on Twitter: "So excited that smtv is coming back" as another wrote: "Well done lads and so glad to hear SMTV is returning now my children will be able to laugh as much as I did on a Saturday morning with my mum".
A third added: "SMTV LIVE coming back has made my Monday!"
The telly favourites won the Bafta award for Best Entertainment Programme for Saturday Night Takeaway, alongside another award for Best Live Event for The Queen's 90th Birthday Celebration.