Snoopers Charter: David Cameron faces fight over call to strip ministers of surveillance powers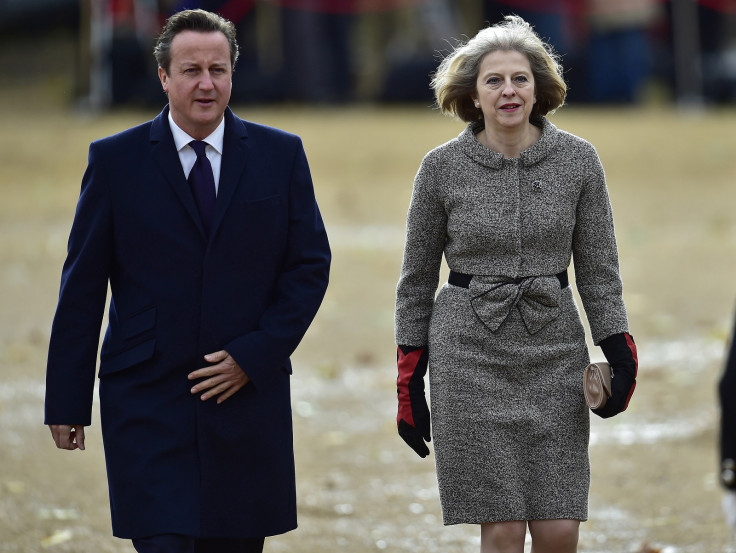 Prime Minister David Cameron faces a struggle against his own Tory party after he rejected plans to strip ministers of the power to authorise spying on UK citizens.
Cameron and other senior security officials are unhappy at a proposal by the anti-terrorism watchdog to give judges the power to authorise the interception of communications.
The row was sparked by a 373-page report, published on Thursday 10 June, which called existing surveillance legislation "fragmented" and "obscure". A Question of Trust, by David Anderson QC, also urged the government to wipe the slate clean with new legislation.
Anderson recommended that a new judicial body, the Independent Surveillance and Intelligence Commission, take responsibility for approving warrants after consulting with government ministers.
However, Downing Street and the Home Office believe that politicians should retain the powers because they are directly accountable to the country.
Cameron's spokeswoman said: "The starting point on the issue of authorisation of warrants is that we need a system with proper oversight that allows us to respond quickly and effectively to threats of national security or serious crime."
Home Secretary Theresa May told MPs: "Today, I am not in a position, and do not intend, to say that the government are going to do one thing or another."
May promised there would be a proper overhaul of investigatory powers legislation rather than "simply rebranding existing law".
May authorised more than 2,300 intercept warrants in 2014
Veteran Tory privacy law campaigner David Davis - a former Conservative shadow home secretary - said: "It is difficult to understand how the prime minister imagines that a system that requires the home secretary of the day to approve an average of 10 warrants every working day — and presumably many more on some days — is either effective or expeditious. I think the government will lose that battle if it chooses to fight."
May personally authorised more than 2,300 intercept warrants last year.
Davis, who has been a thorn in Cameron's side since losing the leadership battle to him in 2005, said he and many other backbenchers would support Labour on this issue, because the opposition party was recommending that Anderson's recommendations be accepted.
He forecast that half-a-dozen Tories would back Labour and "bring our system into line with the rest of the world".
Privacy campaigners also supported the report.
Shami Chakrabarti, the director of Liberty, said: "This thoughtful report is in sharp contrast with the defensive whitewash from the discredited intelligence and security committee of the last parliament. Liberty has been campaigning for judicial warrants and against the snoopers' charter for many years.
"While we don't agree with all his conclusions, Anderson's intervention could be the beginning of re-building public trust in surveillance conducted with respect for privacy, democracy and the law."
And Eric King, the deputy director of Privacy International, said: "This is the final nail in the coffin for Ripa. David Anderson's strong recommendations for improvement are the first step towards reform, and now the burden is on the government, parliament and civil society to ensure that reforms go further and ensure that once and for all, our police and intelligence agencies are brought under the rule of law."
© Copyright IBTimes 2023. All rights reserved.