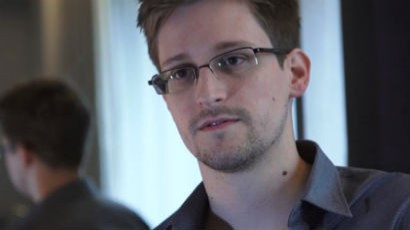 The US has expressed its dismay at Hong Kong, China, Russia and all other nations linked to the departure of NSA whistleblower Edward Snowden from Hong Kong.
The Obama administration has said it is 'disappointed' with Hong Kong's 'troubling' decision to let the 30-year-old slip away from the country, despite the provisional arrest warrant issued by the US Justice Department.
As the former CIA employee tries to reach Latin America, where he could not be touched by US officials, Washington is said to be exploring ways of bringing Snowden to the US for trial over the NSA leaks.
A Justice Department spokesperson said: "The US is disappointed and disagrees with the determination by Hong Kong authorities not to honour the US request for the arrest of the fugitive. The request for the fugitive's arrest for purposes of his extradition complied with all of the requirements of the US-Hong Kong Surrender Agreement.
"At no point, in all of our discussions through Friday, did the authorities in Hong Kong raise any issues regarding the sufficiency of the US's provisional arrest request. In light of this, we find their decision to be particularly troubling."
Reports suggest that the Chinese administration made the final call in letting Snowden flee Hong Kong. People familiar with the situation told the New York Times that Beijing was directly involved in the final decision-making process.
Meanwhile the White House has urged Russia to consider "all options" in sending Snowden to the US, as he is believed to be in Moscow airport.
"Given our intensified cooperation after the Boston marathon bombings and our history of working with Russia on law enforcement matters - including returning numerous high-level criminals back to Russia at the request of the Russian government - we expect the Russian government to look at all options available to expel Mr Snowden back to the US to face justice for the crimes with which he is charged," National Security Council spokesperson Caitlin Hayden said in a statement.
Moscow has snubbed the US, telling officials in Washington they cannot expect Snowden to be returned.
"Ties are in a rather complicated phase and when ties are in such a phase, when one country undertakes hostile action against another, why should the United States expect restraint and understanding from Russia?", head of the foreign affairs committee in the lower house of the parliament, Alexei Pushkov, said, according to Reuters.