Sochi Olympic Torch Bearers Return Safely From International Space Station Despite Bad Weather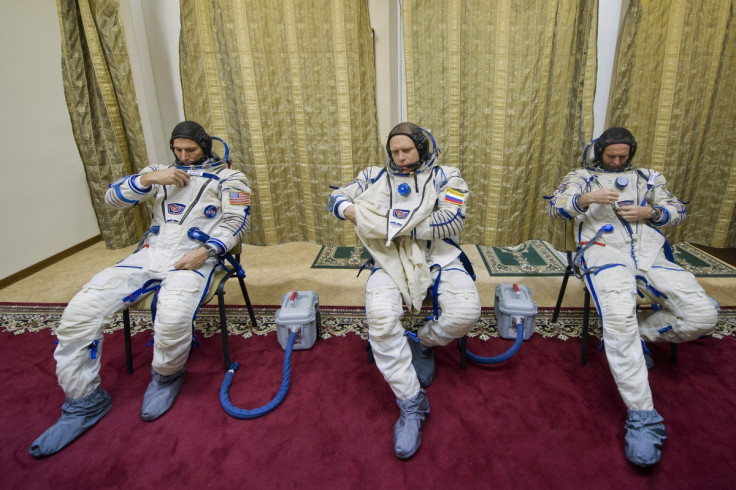 Three astronauts who carried a Sochi Olympic torch into open space have landed back on Earth safely and on time, despite bad weather.
An American and two Russians were aboard the capsule, which landed in Kazakhstan on Tuesday. They had been stationed on the International Space Station for 166 days.
Oleg Kotov, a former ISS commander, and Sergey Ryazansky and Michael Hopkins, flight engineers from Nasa, all launched together last September.
Kotov and Ryazansky carried the Olympic torch for the 2014 Winter Olympic Games outside the station during a spacewalk in November. The team also worked on 35 science experiments.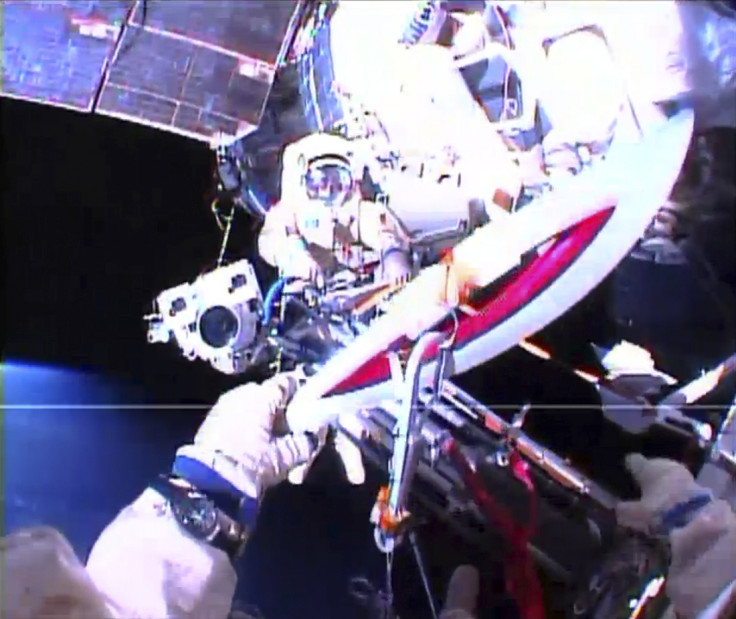 Kotov holds an Olympic torch as Ryazansky prepares the camera outside the ISS
Reuters
Another crew led by the first Japanese national to command the station has been left on board the ISS. Koichi Wakata is fronting the group and has had a two decade career in spaceflight.
As the group came down to Earth, a large television screen at Russia's Mission Control outside of Moscow read: "We have landing!"
The capsule descended by parachute and hit the ground at 9.24am (3.24am GMT) near the town of Zhezkazgan.
NASA reported the crew are all in good health, as an all terrain rescue and recovery vehicles were shuttled to the descent area on the snowy steppe.
As reported by Channel News Asia, Hopkins said afterwards: "You see the sparks flying, it's pretty neat. It's pretty exciting, incredible."
He added: "The one thing that hurts are my knees."
The return leg of their journey on the Soyuz spacecraft had been threatened by severe weather in Kazakhstan.
According to a Reuters, low visibility had made airborne rescue and recovery teams in Zhezkazgan impossible, before the team had undocked from the ISS.
The town is situated around 150km from the remote landing site on the flatlands of the country.
Josh Byerly, a NASA spokesman of Johnson Space Center in Houston, told Space.com: "The weather is pretty rough over there right now. We are actually figuring out if we can do a 24-hour delay or not."
However, Russian officials decided to continue with the landing after reviewing the weather. Dan Huot, Nasa mission commentator, said: "There's a lot of snow on the ground and temperatures are hovering in the single-digits [Fahrenheit]."
Despite the diplomatic tensions over Moscow's intervention in Ukraine, the US-Russian space partnership has not yet been affected. Both countries front the 15-nation space station programme.
© Copyright IBTimes 2023. All rights reserved.