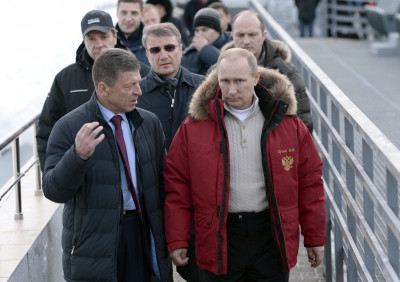 Russian President Vladimir Putin hit the ski slopes, to personally inspect the venues for the 2014 Sochi Winter Olympic Games.
Putin, who was accompanied by Prime Minister Dmitry Medvedev, also met athletes and inspected hotels in the city.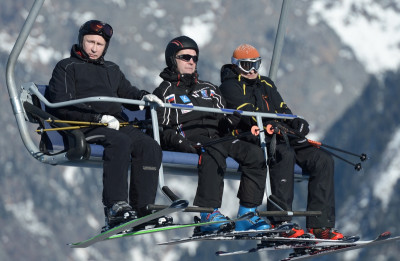 "In the coming days, the president will examine in detail all the [five] venues of the mountain cluster and [six venues of] the coastal cluster," press secretary Dmitry Peskov told the Itar-Tass news agency.
"He will once again watch the preparation procedures for the opening and closing ceremonies of the Olympic and Paralympic Games whose rehearsals are taking place at the Fisht Stadium."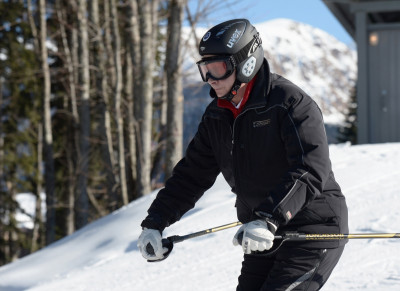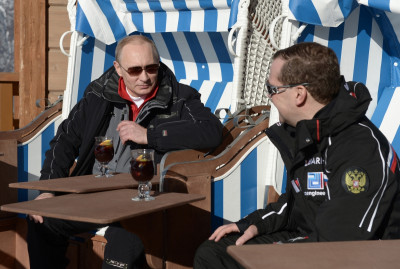 The trip comes after the 61-year-old's visit to the southern Russian city of Volgograd, 400 miles from Sochi, which witnessed two suicide bombings, on 29 and 30 December killing more than 30 people.
Security has been beefed up at important places across Russia.
"The heinousness of the crimes committed here in Volgograd doesn't require any additional comments," Putin said during a meeting with law enforcement officials in Volgograd, "Whatever the motives of the criminals, there is no justification for the crimes committed against civilian persons, especially against women and children."
The Olympics are due to be held between 7-23 February, while the Paralympics will be held from 7-16 March.