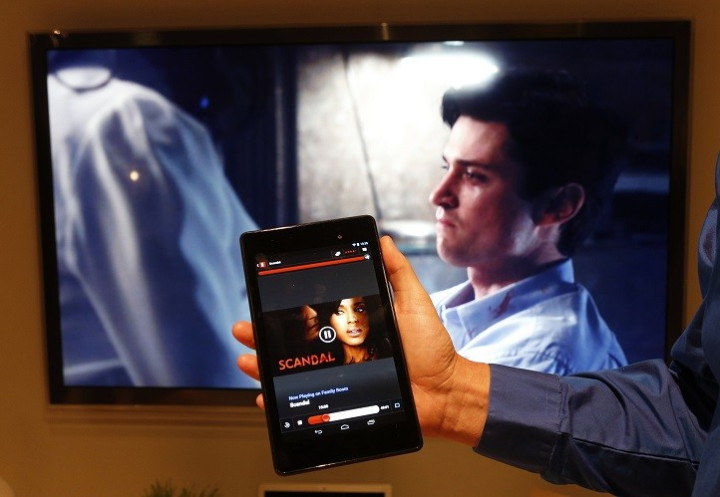 An evolving world of second-screens, where media consumers engage with social TV apps on a tablet or smartphone at the same time as watching television, may create a "lawyer's paradise" because of the potential for firms to misuse them with ambush marketing or copyright abuse.
Social TV apps, such as zeebox, allow users to see what their friends are watching, talk about the programmes they are viewing, quickly gather information, play games linked to the programmes, and more.
Big events, such as the World Cup and the Olympic Games, ruthlessly protect associated brands and sponsors to the point where host nations are obliged to include laws on ambush marketing. Moreover, patent lawsuits have been on the increase as businesses seek to protect their intellectual property in the age of the web, when so much is ripped off by so many.
"Second-screen is what you'd call a lawyer's paradise," said Christiaan Alberdingk Thijm of Dutch law firm Bureau Brandeis, speaking at the Mipcom conference, reported the Guardian.
"If you're not affiliated to the original producer, you can have a conversation about The Voice, for example, on the second screen, and we'd all agree that wouldn't be contradictory to copyright or trademark law.
"But what happens if I'm using The Voice's trademarks on my second screen, or running my own election where I'm not choosing the candidates for their quality of singing, but on whoever looks best or tells the best jokes?
"You could put a gambling aspect into that, and on top of all that you could include your advertising."
TV Advertising Unrecognisable in Decade
Television advertising will be unrecognisable in a decade's time due to the second screen "becoming ubiquitous" and "the birth of hypermedia taking shape", predicted zeebox chief executive Ernesto Schmitt.
Schmitt, who co-founded growing social TV app zeebox, spoke at the second Mobile Marketing Live conference in London where he delivered a lecture on the future of television advertising.
"The second screen has the power to change television commercially," he said, noting that people using mobile devices to multitask while watching television had become mainstream.
This fact had created new opportunities for advertisers and brands, he said.
"If you take people watching television and then give them a digitally personalised trigger on the second screen to engage with a brand or product they have just seen on the main screen, then at that point we are really cooking with gas and unlocking an entirely new potential," he said.