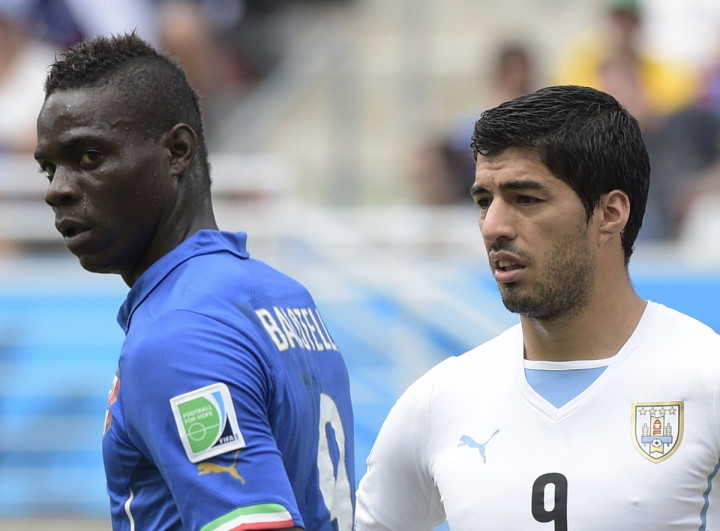 Former Arsenal defender Sol Campbell believes Luis Suarez would not have been a good signing in terms of mentality for the Gunners last year.
During the last summer transfer window, Arsene Wenger had triggered the Uruguayan international's £40m release clause. However, the Reds were adamant in letting their striker join their league rivals and managed to keep him at Anfield.
Suarez was the league's top scorer last season, despite missing the first five fixtures due to the 10-match ban on biting Chelsea defender Brainslav Ivanovic. The former Ajax man was caught biting Italy's Giorgio Chiellini in the World Cup, for which he is currently facing a lengthy ban.
The 27-year-old completed his switch to Barcelona in July and Campbell has slammed Suarez for his on-field behaviour.
"Mentality-wise he would not have been a good fit for Arsenal," Campbell told Goal.com.
"He has been caught [biting players] a few times now, including Brainslav Ivanovic. He has said he is sorry, but it is not a classy thing to do. He has done it on the biggest stage ever [at the World Cup] and for me it shows a lack of respect.
"There are so many kids watching and billions of fans around the world. Maybe Barcelona can sort him out," the former Gunners' centre-back added.
Meanwhile, Arsenal have strengthened their attacking division this summer after signing Alexis Sanchez from Barcelona. The Chilean international can play either on the wings or also as a centre forward.
Campbell has hailed the north London club's first signing of the summer transfer window. The 39-year-old former England international believes the addition of Sanchez has bought a "fantastic balance" to Arsenal's squad.
"Alexis is definitely going to be a good signing. His dynamics are good, he knows where the goal and he has a fantastic balance," Campbell concluded.