On 21 August the United States will experience its first total solar eclipse since 1979 and Volvo wants its customers to get a front row seat by enjoying it from the confines of its cars as it creates a clip-on solar shield to put over sunroofs.
Owners of the latest XC60 will be able to safely look up into the sky through their panoramic sunroof as the moon passes in front of the sun and experience the rare celestial event as they recline in the seats of the SUV by using a specially-created MoonRoof Eclipse Viewer.
Acting like a giant pair of sunglasses for cars, the magnetically attached shade is made from an ISO approved material that will be able to filter infrared and UV light to allow sky gazers to see everything from Baily's Beads to totality without damaging eyes during the eclipse.
If you can't get your hands on a pair of solar specs or can't be bothered to make your own pinhole viewer, this vehicular viewer could be your next best bet – this is, of course, if you own a Volvo XC60 and are able to obtain one from the limited number of dealers dotted along the path of totality that will stock it.
The marketing stunt jumps on the bandwagon of eclipse mania that has hit the US as it prepares to experience the natural phenomenon that will see darkness fall from east coast to west, passing through Oregon, Idaho, Wyoming, Montana, Nebraska, Iowa, Kansas, Missouri, Illinois, Kentucky, Tennessee, Georgia, and North and South Carolina. Those who live north or south of the line of totality will see a partial eclipse but will still require ISO approved glasses to watch.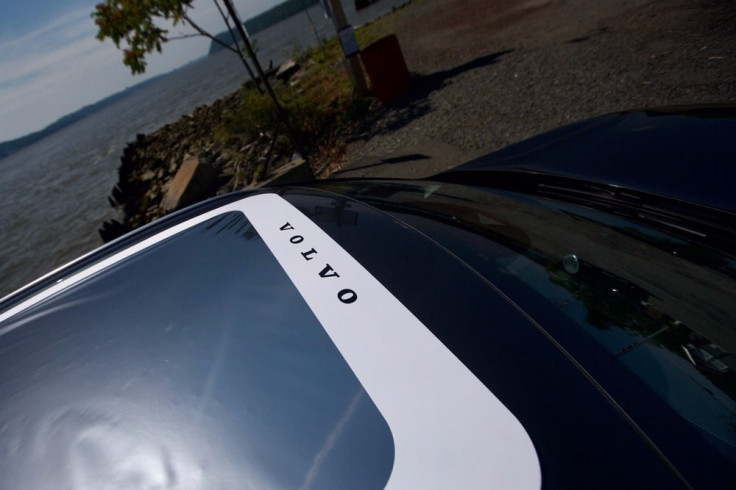 Amazon was caught up in controversy recently when it was discovered recommended retailers were selling eclipse glasses but some were not approved to meet safety standards, or were counterfeit products. The online retailer has since issued refunds for those who purchased them.