If you want to witness the celestial sight of the total solar eclipse that will travel over the US on 21 August, you'll need a proper pair of glasses designed to protect your eyes from the intense sunlight.
Don't think you'll get away with donning your favourite holiday sunnies, though. Special solar filter sunglasses that meet the ISO (International Organisation for Standardisation) standards are recommended as they block 99.99% of the sun's rays – double that of regular sunglasses.
These special specs can be bought online for those preparing to look to the sky when the moon passes between the sun and earth, casting darkness across North America.
However, experts are warning that consumers need to be very careful when purchasing their glasses as some being sold on places like Amazon that claim to be ISO-certified are allegedly non-verified or counterfeit, which could be damaging to eyes if used.
In an article by The Verge, astronomy expert Rick Fienberg, who has been working with NASA to verify solar filter glasses, said:
"Some of the places they're selling from are reputable manufacturers who we recognise and have had their glasses certified — and others are suspect."
"We do have some confirmed reports of glasses being sold on Amazon by various vendors that are not genuine and that are not made from well-known manufacturers with documented proof of their identification," continued Fienberg, a spokesperson for the American Astronomical Society.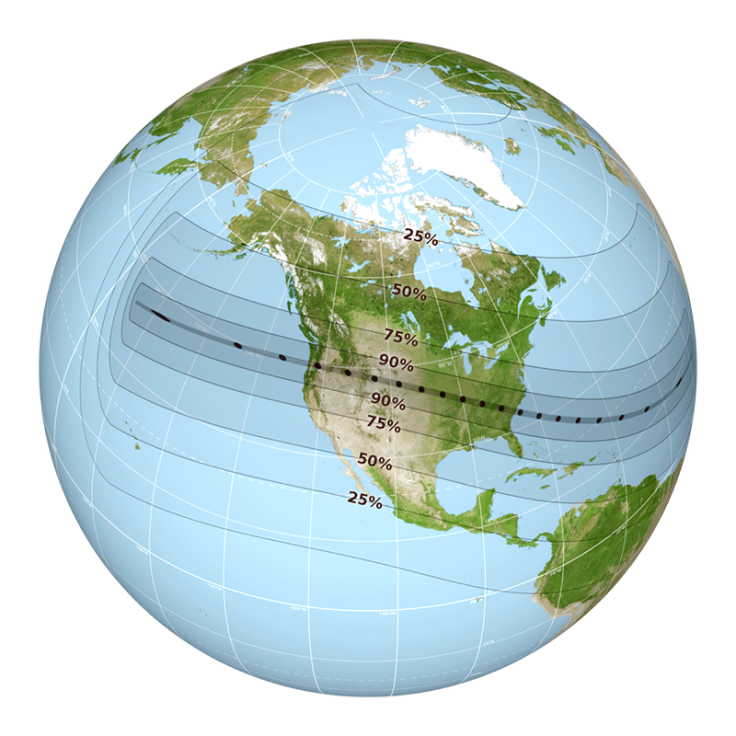 Searching for solar filter glasses on Amazon will bring up a raft of vendors sponsored or recommended by Amazon. Even so, it is difficult to determine which ones are legitimate products – after all, an ISO badge can be easily counterfeited too.
The Verge contacted Amazon US for a comment but said it was yet to hear back from the retail giant.
Unlike regular sunglasses, solar filter specs use a plastic-like lens containing carbon particles to block out ultraviolet rays and infrared light. To be sure your eyes are safe when viewing the sun spectacle, Fienberg recommends buying their glasses directly from one of the five companies recognised by NASA and the AAS. These, as listed in the article and on the NASA and AAS websites, are: Rainbow Symphony, American Paper Optics, Thousand Oaks Optical, TSE 17 and Baader Planetarium.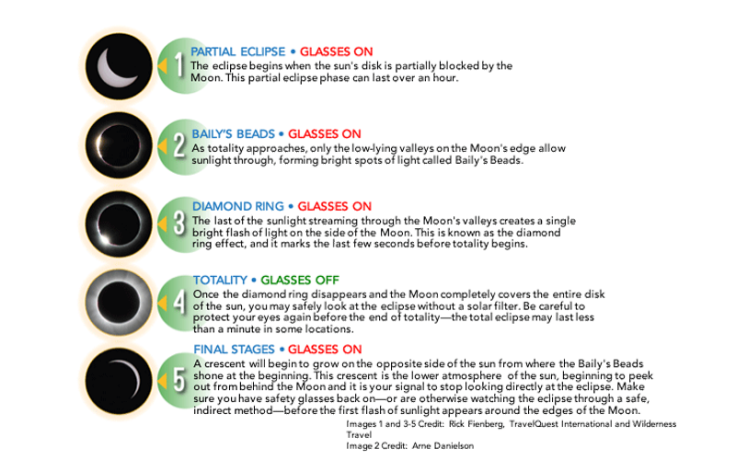 NASA also recommends that local science museums and astronomy clubs may offer a pair of cardboard glasses that meet ISO standards. It is highly recommended solar glasses to be worn during the majority of the eclipse, with the only moment where they can be removed during the 'totality' stage where the moon completely covers the sun, which could last just over two minutes.
US solar eclipse: When and where to watch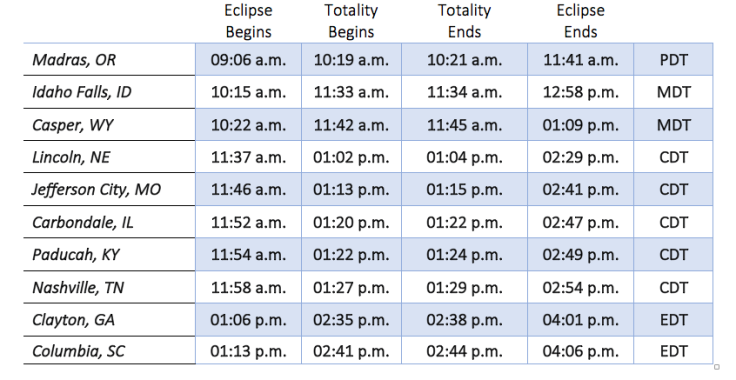 The first total solar eclipse visible in the US since 1979 will begin in Lincoln Beach, Oregon at 9.05 am PDT. Over the next hour and a half, it will cross through Oregon, Idaho, Wyoming, Montana, Nebraska, Iowa, Kansas, Missouri, Illinois, Kentucky, Tennessee, Georgia, and North and South Carolina. The total eclipse will end near Charleston, South Carolina at 2:48 pm EDT. Just make sure you've got the right eyewear to appreciate it.