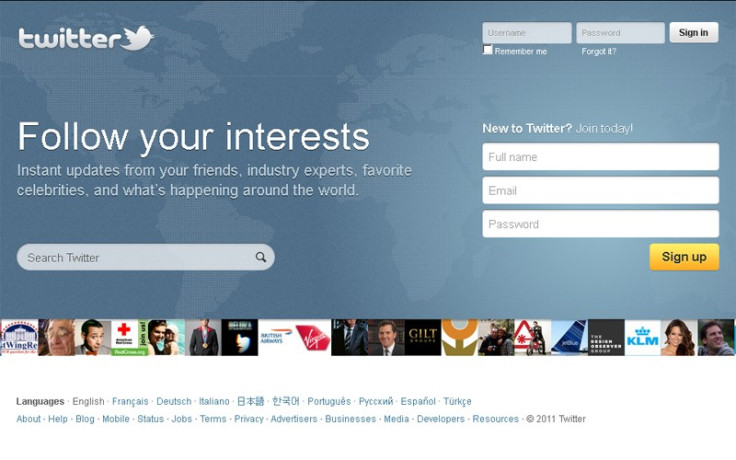 Thousands of Africans are taking to Twitter to vent grief and anger over another famine in Somalia, raising money and comforting each other showing that once again social network are increasingly used to highlight international issues.
When news began to break that, what many referred to as "the F-word," was now official in parts of the war-wracked Horn of Africa country, the social networking site Twitter was inundated by posts.
By mid-Friday, some Twitter statistics websites said that twenty tweets a minute were about the famine and a growing number were from Africans who previously had not engaged in such widespread pan-continental debates using what is still relatively new technology, reuters report.
Most of the users are upset that the extent of the dramatic situation only came to light to the public in the last few weeks, as reports now shoe that situation has been critical in the last two years.
"The emergency in the Horn of Africa should be attributed to respective governments and al Shabaab (Somalia's Islamist rebels) not the lack of rain," wrote a Twitter account called Conflict Media.
Somalis, Ethiopians and Kenyans did not hold back from attacking their governments for failing to prepare for a predictable drought and for reacting slowly when it became clear some 10 million people were going hungry in the three countries.
"It's just depressing that it's a pattern and EVERY time we're *surprised* the drought is here!" wrote Leyou from Ethiopia.
Though Twitter penetration in Africa is still much lower than other parts of the world, it is growing fast as technology improves, mobile networks spread and thousands are now accessing the Internet on their phones.
The issue is extremely sensitive for many users who say they are still shocked by the extremes that the continent harbours, as the contrast between the professional middle class and the people who have spent days trekking across parched deserts, looking for food is disturbing. It clearly demonstrate that the huge economic gap separating the different factions of the population is becoming more and more unacceptable.
Both Africans living in the continent, African from the diaspora were joined by people from all over the world in their attempts to organise small fundraising events or provide information on the aid agencies that are calling for more money.
"Donate the cost of a fast food meal. Help somebody in need," wrote Dilaun White, linking to a website that outlined different options for people who wanted to give money.
However others also used the network often to complain about negative portrayals of the continent that they say Westerners sometimes perpetuate, and to publicise their fast-growing economies, mushrooming industries and emerging middle classes.
"With such abounding beauty, why the negative Africa images?" asked a Twitter account called All Africa, though other users felt the often shocking and disturbing images were needed to raise cash to feed the hungry.
At other times, the anger was directly directed to the "corrupt" governments, and "interfering" foreign charities and the international media who tweeters said only show up when there were dying children to film.
"Say no to human interest stories," wrote Twitter user Anddiswa, who told Reuters she cried as she watched foreign reporters interview a woman at a refugee camp.
"The only thing she had left was her dignity and they took it for that sensationalist effect," Anddiswa said, reflecting a view held by many Africans on Twitter.
The posts showed that many insist that the foreign media and international funding always arrive too late because prevention does not allow for so much publicity footage, while footage of emaciated children are used by charities to gather more money.
On the other hand, complained were also directed at the continent's richer countries such as Nigeria and South Africa which were often singled out for criticism.
"The 'African solution' in Libya is to do nothing. The same with the drought. It's called non-interference!" wrote Ugandan lawyer David Mpanga from Kampala.
Certainly, the African Union has a lot to deal with at the moment between a conflict in Libya, a coup attempt in Guinea and deadly protests in Malawi added to the drought that has affected East Africa and threatening ten millions people.
It is questionable that the charities and organisations have waited so long to launch massive aid campaign when analysts and aid workers alike new that the situation was so critical well in advance.
More questionable however is the lack of responsibility of the governments in the countries concerned and throughout the continent. Criticising the West and accusing it of constant interference does not exclude them from taking matters into their own hand. Unfortunately, at the moment, it seems that the continent is not yet ready or have the resources and capabilities of dealing with its problems on its own.