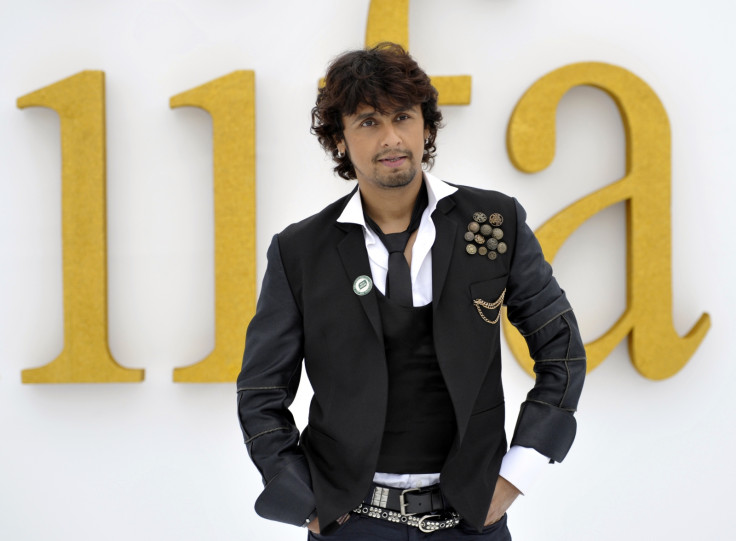 Indian singing sensation Sonu Nigam has stood by his comments against the use of loudspeakers and said they "are not a religious necessity". On Monday (17 April), the 43-year-old sparked a nationwide wide debate after posting a series of tweets stating that the loudspeakers used for the Islamic call to prayer early in the morning was "forced religiousness".
Angered by Nigam's remarks, a cleric from the eastern Indian state of West Bengal issued a fatwa against him. The vice-president of the West Bengal Minority United Council promised to pay Rs1m (£12,060) to anyone who would shave the singer's head, put on a garland of shoes around his neck and parade him around the country.
The extreme response by Syed Sha Atef Ali Al Quaderi further fuelled the controversy and the 43-year-old singer went completely bald and asked the cleric to pay the reward to the person who shaved his head. "Today [19 April] at 2 pm Aalim will come to my place and shave my head. Keep your 10 lakh ready, maulavi [muezzin]," Nigam tweeted.
Responding to the singer, the cleric told ANI: "Sonu Nigam has not done all the things I asked for, two out of the three things remain unfulfilled. I will give a reward of Rs 10 lakh [Rs1m], only when he does rest two, a garland of old torn shoes and tour around the country."
However, Twitter users trolled the cleric and hailed the singer's act and called him a true inspiration.
Check out the tweets below:
On 20 April, the singer said at a press conference, "I've spoken about the nuisance caused by loudspeakers in the past and I stick to my stand. Loudspeakers are not a religious necessity. I have the same thing to say about temples and gurdwaras. There are Hindu festivals when people blast film music on the streets and make a lot of noise. Isn't that dadagiri [hooliganism] too? I'm talking about a social issue. Not a religious one."
He also slammed the cleric for issuing the controversial fatwa and said: "See, this is the gundagardi [hooliganism] that I was talking about. But I'm not trying to stage an agitation or challenge the maulvi [muezzin]. It's about baring and fighting fanaticism peacefully."