Ratings agency Fitch has cut the debt ratings of Japanese consumer electronics giants Sony and Panasonic to "junk" status, citing weakness in their businesses.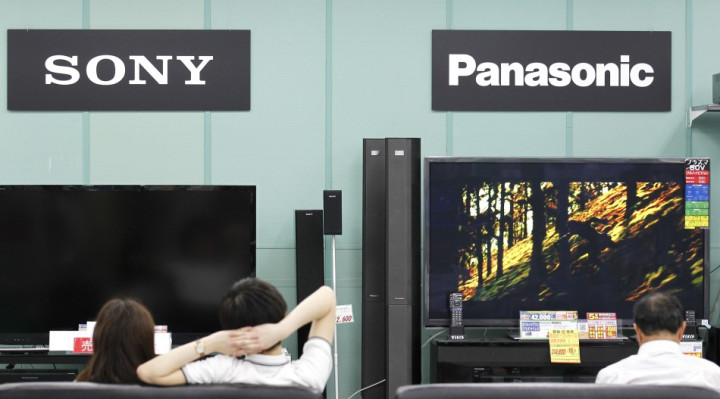 Both Panasonic and Sony, along with fellow Japanese giant Sharp, have posted worrying financial results in recent weeks along with predictions of huge losses in the current financial year.
Last month Panasonic predicted a full-year loss of $10 billion (£6.2bn) for the current financial year; while Sony's most recent set of financial results showed a loss of almost $200 million for a single quarter.
But the two companies, along with Sharp, racked up combined losses of $20bn last year, leading them to axe jobs, sell assets and close facilities.
The downgrades deal a further blow to the floundering Japanese tech giants which have been facing weak demand and fierce competition from Apple and Samsung.
Other contributing factors, according to the companies themselves, are a strong yen, increased competition from cut-price rivals in China, South Korea and Taiwan, as well as the continued impact of the flooding
Downgraded
The credit rating agency on Thursday downgraded Sony by three notches to BB-minus from BBB minus, saying meaningful recovery will be slow.
"Fitch believes that continuing weakness in the home entertainment and sound and mobile products and communications segments will offset the relatively stable music and pictures segments and improvement in the devices segment which makes semiconductors and components," it said in statement.
In a separate statement, Fitch cut Panasonic to BB from BBB-minus, a two-notch downgrade, citing weakened competitiveness in its TVs and display panels as well as weak cash generation from its operations.
Both Sony and Panasonic shares have been hit badly by the companies' continued poor results and the Fitch downgrading is likely to only make things worse.
Sony shares ended 1.8 percent higher in Tokyo on Thursday before the Fitch announcement, trading not too far from their 32-year closing low of ¥793 hit on 15 November. Sony stock is down 40 percent so far this year.
Panasonic shares inched up 0.7 percent in Tokyo trading, near its 34-year closing low of ¥385 yen reached on 13 November.