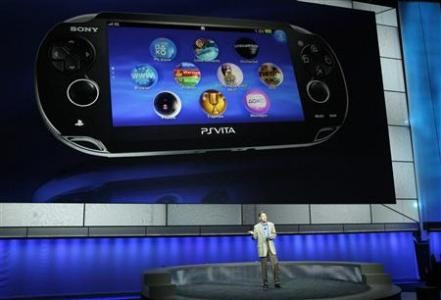 New reports indicate that Santa won't be carrying Sony's PlayStation Vita console this Christmas, suggesting a 2012 rather than 2011 release.
According to a report from the Associated Press (AP) Sony's next generation PlayStation Vita console won't be hitting European or U.S. stores this Christmas.
The report runs contrary to earlier rumblings that the new portable games console would be released worldwide later this year.
Sony Executive Vice President Kazuo Hirai reportedly confirmed to the AP that while the Vita would hit Japanese stores for the 2011 holiday season, U.S. and European gamers would have to wait until "early" 2012.
During the talk, Hirai allegedly also confirmed that the company would not be cutting the Vita's price to match Nintendo's recent 3DS price drop, commenting: ""We packed so much into the device and made it very affordable.
"There is no need to lower the price just because somebody else that happens to be in the video game business decided that they were going to lower their price."
Sony currently lists the PlayStation Vita as costing $249 for the WiFi only version and $299 for the 3G enabled model.
Sony are expected to release more details about the Vita at its Gamescom press conference on 16 August.