Sony plans on making third place in the smartphone market its own in 2013, but will need to sell 50 million smartphones in order to do so.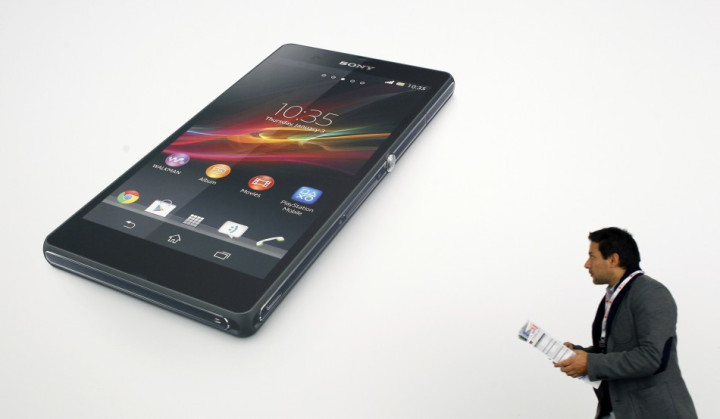 It is an indictment of the state of the smartphone market that one of the world's biggest consumer technology brands is happy to aim as low as third place.
Sony has said it is looking to cement its position behind Samsung and Apple in 2013, as it looks to fight off competition from Chinese upstarts ZTE and Huawei, both of whom occupied that third spot at some stage in 2012.
Mobile is going to be key if Sony is going to turn around four straight years of losses, as its TV and camera divisions continue to record sluggish demand and increased competition. Smartphone and tablet sales have exploded in recent years but Sony has so far failed to capitalise fully on the increased interest in these devices.
As well as launching high profile smartphones like the Xperia Z, Sony has announced plans to diversify its range in order to grow market share, which currently sits around 4.5 percent, according to research firm IDC.
Sony will alter smartphone development for each market, Kunimasa Suzuki, the head of Sony's mobile business, said at a roundtable briefing in Tokyo, indicating that the Japanese company may produce cheaper models for developing nations.
Suzuki also said the company would sell more than 34 million smartphones in the financial year beginning on 1 April, though he wouldn't give a more specific figure.
According to Hideki Yasuda, an analyst at Ace Securities Co who spoke to Bloomberg, the Japanese electronics giant would need to sell a lot more than that to cement its third place:
Irrelevant
"Sony needs to sell about 50 million smartphones to rank third, behind Apple and Samsung. I think Sony has the ability to achieve it, but if it can't reach 50 million, it will fade and become irrelevant."
At the end of 2012, Sony was ranked fourth in the global smartphone market by IDC, behind Huawei with 4.9 percent and ahead of ZTE with 4.3 percent. Samsung and Apple combined command more than half the market.
However, when you look at the stats for 2012 as a whole Sony doesn't appear in the top five at all, indicating that it is staging something of a resurgence in this space.
Last year began with some major changes at Sony, and in the mobile division in particular. First up was the ousting of Howard Stringer as CEO, replaced by Kaz Hirai, who pledged to focus on mobile as a priority.
This was quickly followed by the buy-out of Ericsson as Sony's partner in its mobile phone venture, ending a ten-year relationship. The move cost Sony $1.4bn but it meant that the mobile division could be fully integrated with other Sony services and divisions.
Flurry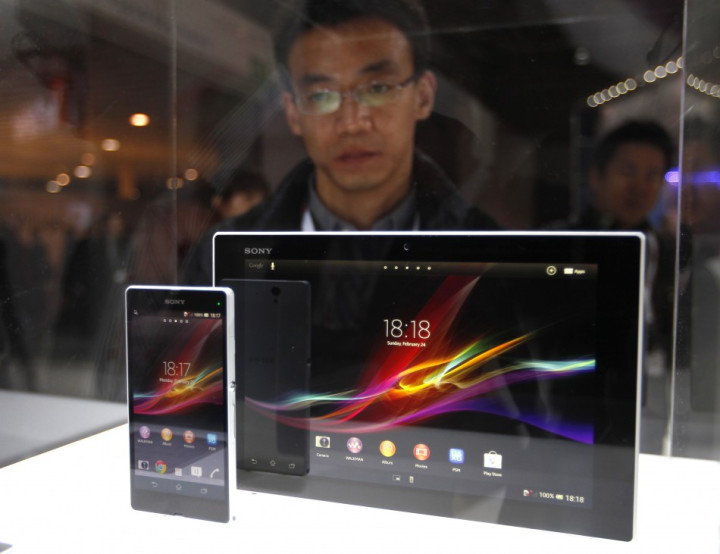 What followed was a flurry of Xperia-branded smartphones being released, the most high-profile of which was the Xperia S and the Xperia T, the latter featuring heavily in the latest James Bond film Skyfall.
While the new Xperia line sold well, there was nothing on offer from Sony which wasn't available elsewhere, and at a lower cost, from other manufacturers.
Praise
The beginning of this year however saw the launch of the Sony Xperia Z, a high-end smartphone with a beautiful design which was water and dust proof. The phone was debuted at CES in Las Vegas at the beginning of January and has received widespread critical praise since.
According to a survey from the biggest Japanese network NTT DoCoMo, the Xperia Z sold 160,000 units in its first two weeks on sale, with Sony claiming it was the country's best selling smartphone in the three weeks beginning 4 February.
Sony has also been heavily promoting the new phone in national press and online in the UK since its launch, promoting offers of free Sony headphones worth £299 for those who were among the first to pre-order the handset.
Along with the Xperia Z smartphone, the company is set to launch the Xperia Tablet Z which features the same beautiful thin and light design (called OmniBalance) as well as the water and dustproof credentials. It is a combined smartphone/tablet range such as this which has worked for Apple (iPhone/iPad) and to a lesser extend Samsung (the Galaxy range) which Sony will be hoping will work well for them.
The fact Sony's biggest aim is third place shows how manufacturers are scrambling around for scraps from the smartphone table where Samsung and Apple dominate - and look set to continue to dominate for the foreseeable future.
It has been mooted that apart from Samsung no Android smartphone manufacturer is making any serious money from the platform, but with its own film, music and game content to sell to customers, Sony has the potential to change that, as long as it can get enough of its phones and tablets into people's hands.