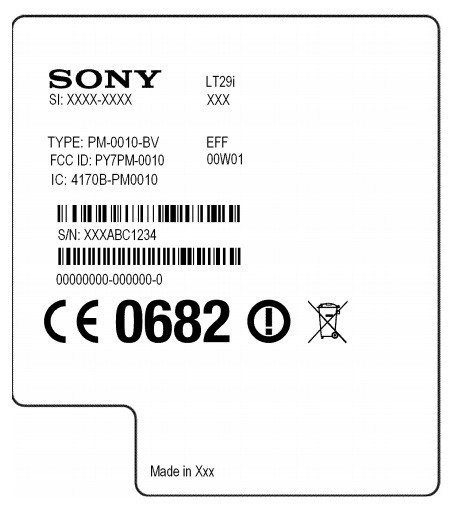 Leaked pictures of Sony LT29i, codenamed Hayabusa, show that the device could be an international variant of Japan-bound Xperia GX, according to reports. The leaked pictures which have surfaced on the Xperia blog, are believed to be the "first live pictures" of the unannounced device. One of the pictures shows the Sony Ericsson logo on top of the device which suggests it is an "early production" model. If the reports turn out to be true then the Sony LT29i will be the first Sony smartphone to substitute capacitive buttons with onscreen keys.
You can check out the leaked pictures on the Xperia blog.
Although the device seems identical to the Xperia GX, there are certain things that show differences. In terms of logo, the Sony LT29i shows up Sony Ericsson on top and the Xperia logo at the bottom, while the Xperia GX has the Sony logo at the bottom and the NTT DoCoMo logo on top. Unlike the Xperia GX, the Sony LT29i seems to lack the FeliCa logo below the LED flash.
The device appears to run on Android 4.0.4 Ice Cream Sandwich operating system with a firmware version of 7.0.A.1.155.
Apart from the leaked pictures, the device has passed through the Federal Communications Commission (FCC) in the US, according to a recent report over Xperia blog. The filing reveals that the device could have a pentaband 3G radio capable of HSPA speeds.
Back in April, the device's specs surfaced which suggest the device could come with a 13-megapixel stacked camera sensor featuring HDR video functionality and low-light performance. It could include a 4.55-inch HD Reality display, on-screen buttons, 200mAh battery and a dimension of 7mm thickness. It is expected to sport a Snapdragon S4 chipset with an upgraded GPU to deliver better performance.
The company has not made any official announcement yet. Android Central hopes for the announcement at the IFA show in Berlin at the end of August.