Sony has announced its first Xperia-branded tablet featuring a quad-core processor and 9.4in screen.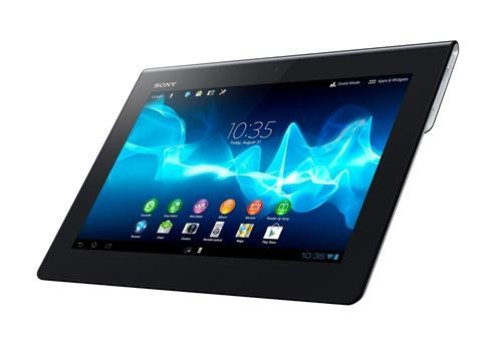 Keeping the same "folded magazine" design seen in the original Tablet S, which Sony launched last year, the Xperia Tablet S certainly sets itself apart from the rest of the me-too Android tablets from the likes of Samsung, Motorola and Asus.
The 9.4in screen has a typical tablet resolution of 1,280 x 800 but as this screen is slightly smaller than the 10.1in screens we usually see, it should be a small bit sharper.
The new Sony tablet is thinner and lighter than the Tablet S, measuring between 8.8mm and a rather chunky 11.5 mm thick, while weighing 570g or 585 for the 3G model.
The tablet has been designed by Sony to become an integral part of the your audio-visual set up at home, and like its predecessor features an infrared universal remote control. A new Maco mode lets you assign up to six custom commands to control thinks like switch on your TV, set-top box and home entertainment system, select inputs, adjust volume and more.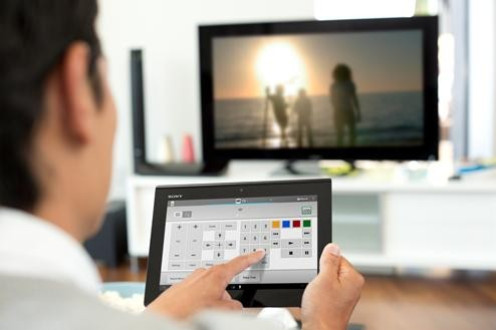 Sony has also included a number of its own proprietary technologies from other parts of its vast electronics business such as the ClearAudio+ technology and the Walkman app.
The Xperia Tablet S will be powered by Nvidia's quad-core Tegra 3 chip and will run Android 4.0 (Ice Cream Sandwich), which will disappoint some who would have been hoping for the latest version of Android known as Jelly Bean.
The Xperia Tablet S will be available in September and will be available in configurations with 16GB, 32GB or 64GB of storage. there's no word on pricing yet.