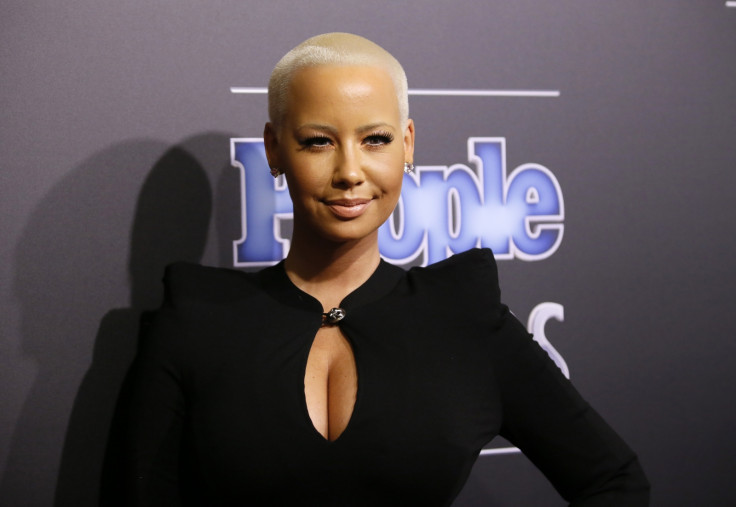 Amber Rose has become the latest victim of a string of home invasions in Los Angeles. According to E! News, the intruder broke into her house and spent hours inside while she and the rest of the household were asleep.
The model reportedly woke up on 18 May to find a broken window in her kitchen. On going through the surveillance footage, they found that after entering the house, the man left the property almost four hours later.
Rose's son, mother, assistant and bodyguards were asleep during the invasion, but according to authorities no one was harmed and TMZ confirms that nothing was stolen.
A source claims the nightclub owner's assistant even got up to make food while the suspect was in the house.
This break-in comes on the heels of a gun-point robbery at the home of American rapper A$AP Rocky. According to the LAPD, approximately $1m worth of property was stolen.
"At 11.30pm last night officers responded to a home invasion robbery," a police spokesperson said. "A female was walking outside of the home when she was confronted by three suspects and one of them was armed with a handgun. They forced the victim back into the home. They attempted to take a safe and were unsuccessful, but they took property."
In a more bizarre case, in April, a female intruder broke into rapper Drake's home and raided only one place – his fridge. 24-year-old Mesha Collins was arrested after being discovered in a locked room of the Canadian celebrity's home in LA, surrounded by bottles of water and soda.