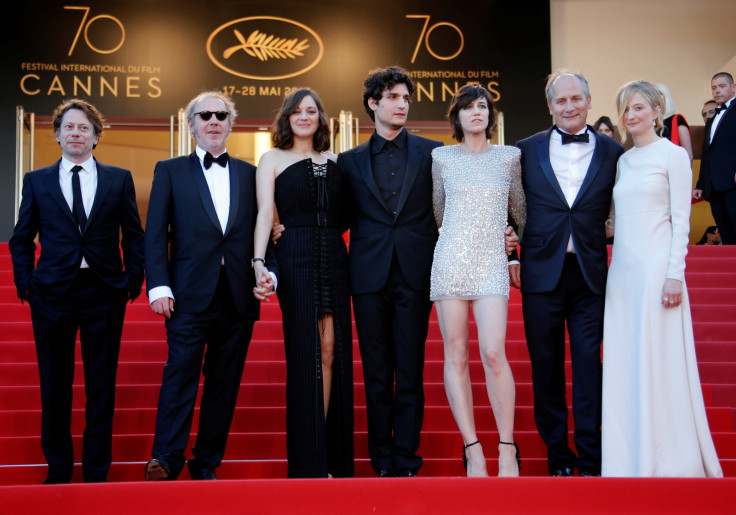 The opening night of the 70th Cannes Film Festival saw movies stars and models take to the red carpet for the opening night gala screening of Ismael's Ghosts.
Jessica Chastain, Julianne Moore, Eva Herzigova, and Uma Thurman were among the A-listers to attend the first night of the glittering 12-day festival in Nice.
Fashion and films collide as is the tradition at Cannes with the celebrities parading one spectacular gown after another.
Subtle champagne hues were a winning trend with Bella Hadid, Emily Ratajkowski and Lily-Rose Depp who opted for striking silk gowns with thigh-high splits as they made their entrance on the famous Palais des Festivals red carpet.
However Bella's first red carpet outing at the prestigious film festival saw her suffer an embarrassing wardrobe malfunction as her high split left her underwear exposed while posing for cameras.
Johnny Depp and Vanessa Paradis' model daughter Lily-Rose Depp glided on the red carpet in a Grecian-style white Chanel gown, with wide cut-outs displaying her petite waist and her gown embellished with shimmering gold leaves.
Deep reds and maroons were a popular choice with Oscar winner Julianne Moore looking regal in an intricate scarlet Givenchy Couture gown, with a lace floral bodice and feathered skirt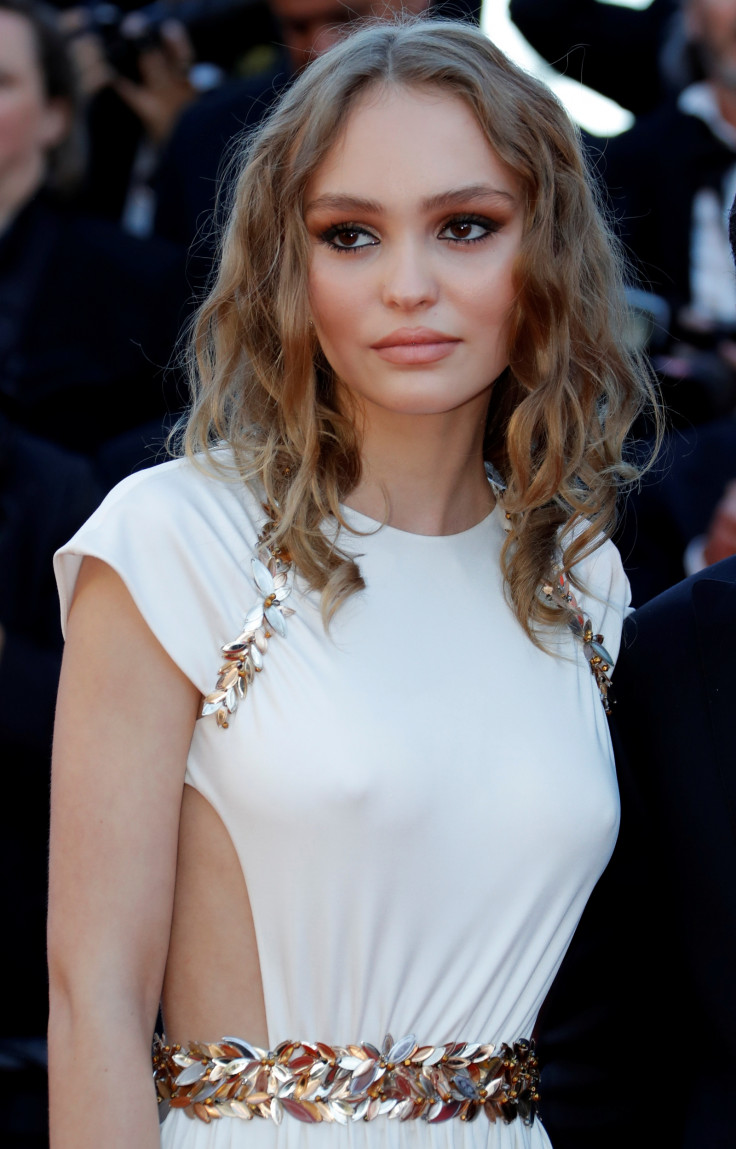 Making her Cannes debut Return of Xander Cage star Deepika Padukone looked flawless in a purple hued Marchesa gown with intricate sequin embellishments.
A standout red carpet star was Elle Fanning who turned heads in a cream gown by Vivienne Westwood with a unicorn watercolour design on the back of the skirt.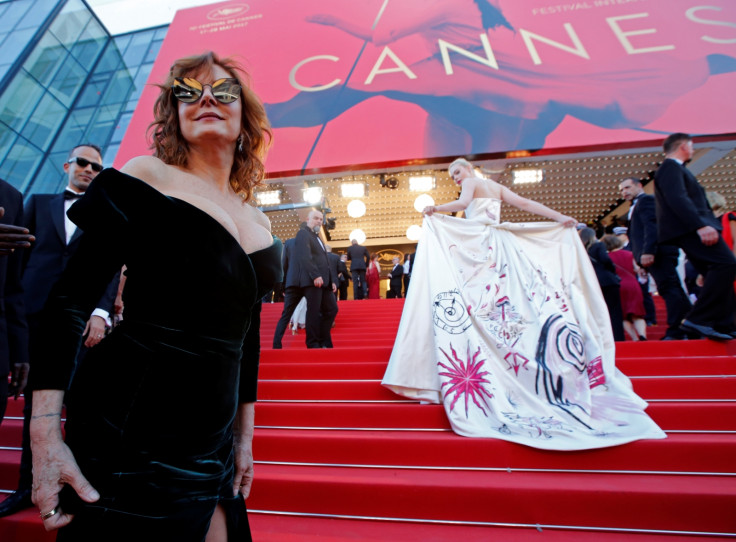 While the Super 8 star looked on, Cannes veteran Susan Sarandon, 70, worked the red carpet with confidence in a green velvet off the shoulder gown.
And while the women ruled the red carpet, actor and jury member Will Smith was not about to be left behind.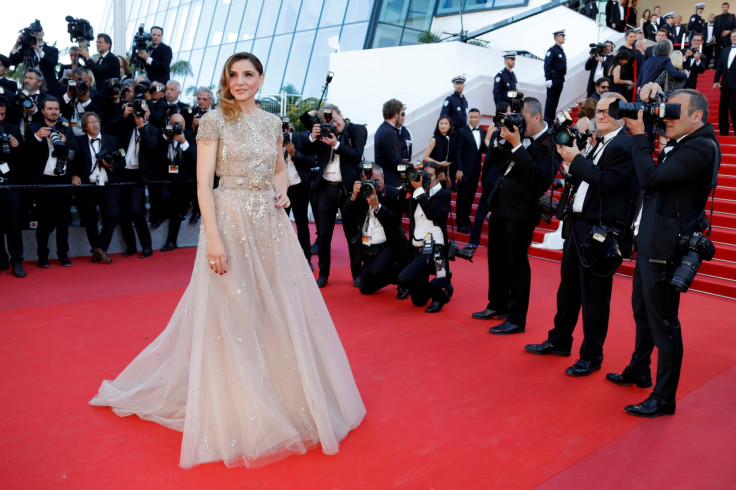 Dressed in a black tuxedo, the movie star rocked on the red carpet with style and charisma as he regaled the photographers and the watching fans.
The Jacket star Adrien Brody also cut a fine figure on the red carpet accompanied by his girlfriend Lara Lieto.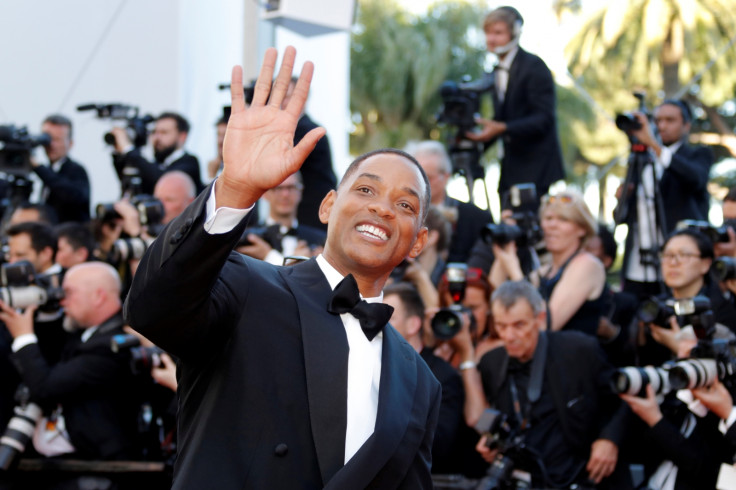 Inside the Palais des Festivals et des Congrès Master of ceremonies Italian actress Monica Bellucci made an impression as she planted a passionate kiss on co-host, French comedian Alex Lutz.
Declaring the event open Oscar-winning Iranian director Asghar Farhadi said: "I wish you 12 days full of enthusiasm. Twelve days to discover films that make you think about the human condition today. Welcome to the 70th Cannes festival."
This year's jury at the 70 Cannes Film Festival comprises Pedro Almodovar, Jessica Chastain, Paolo Sorrentino, Agnes Jaoui, Will Smith, Gabriel Yared, Maren Ade, and Park Chan-wook.