South Africa Metalworkers Strike to Continue Amid Violence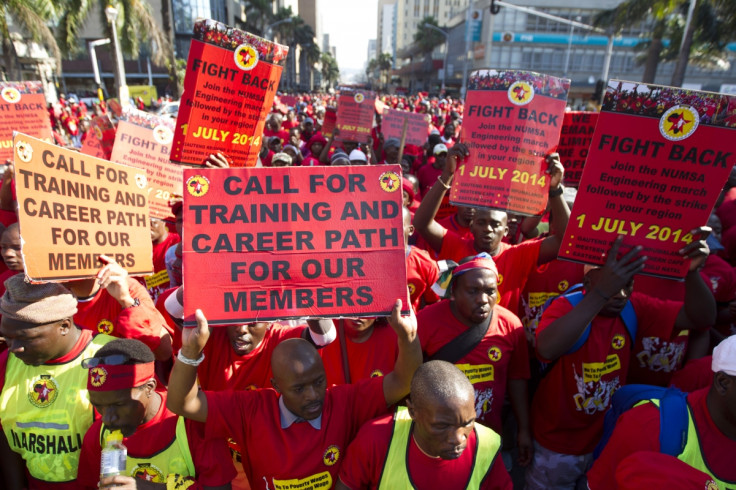 A strike by South African metalworkers looks set to continue after the strikers' union rejected an increased wage offer, an employers group said.
The Steel and Engineering Industries Federation of Southern Africa (Seifsa) said there have been "serious incidents of violence" by those on strike, while police reported firing rubber bullets in order to disperse strikers who had blocked an entrance to a power plant.
The National Union of Metalworkers of South Africa (Numsa,) the country's biggest union, launched the strike over wage levels on Tuesday. Around 220,000 workers downed tools, causing further pain to the country's economy just weeks after a five-month strike at South Africa's platinum mines ended.
Seifsa said it had offered a 10% wage hike which was rejected by the union. "Regrettably, it would appear that we continue to be miles apart with the union," Seifsa chief executive Kaizer Nyatsumba said in a statement.
Numsa is calling for a 12% pay increase for its members, which would be almost double the rate of inflation.
South Africa's economy was hit hard by the longest-running strike in its history this year, as workers brought production to a standstill across the country's platinum mines. The country's economy shrunk by 0.6% in the first three months of the year.
Meanwhile, Moody's ratings agency warned that the strike and a weak investment climate were damaging South Africa's creditworthiness.
© Copyright IBTimes 2023. All rights reserved.